7 Essential Skills You Need to Master Network Marketing
7 skills you should learn in order to master network marketing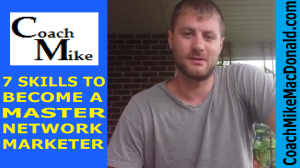 Learn How to Master Network Marketing
Most people think they don't have the skills to be successful and master network marketing, however there are really only 7 key skills that you need to be successful. If you want to master network marketing the video below covers each of the 7 essential skills to be successful. The first and most critical skills you need to be successful is the skill of prospecting. If you don't have anyone to talk to or show your business it's going to be hard to master network marketing. The second skill on how to master network marketing is inviting, when you know how to find people to talk to but don't say the right things, they will never take a look at what you have to offer.  If you are struggling with inviting feel free to enter your name and email on the top right of my blog and get my free audio training 14 proven keys to inviting for your network marketing business. Watch the video below to learn all 7 network marketing skills you want to focus your effort on getting good at to build a successful business. Get good at something worth getting good at.
Wishing you Health and Prosperity – Mike MacDonald
I would realistically look at building a successful network marketing business as a 3-5 year project to build a successful 10k a month income. Sure, some will get there faster, but the majority of people will take at least 3 years to be able to make that happen.  This means you will need to do "COLD MARKET RECRUITING" in addition to Warm Market Recruiting, AND you will need a high volume lead generating system or you wont make it very far. Network Marketing is a numbers game, and without the Numbers and Leads you have no business. If you don't already have a High Volume Lead Generating System for Your Business….
CLICK HERE FOR YOUR HIGH VOLUME NETWORK MARKETING LEAD GENERATION SYSTEM 
Did This Blog Help You? If so, I would greatly appreciate if you could comment below and share on Facebook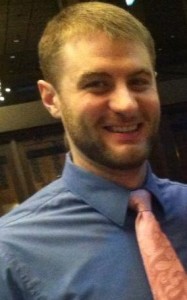 Facebook: facebook.com/coachmikemacdonald
Email: mike@coachmikemacdonald.com
Considering Starting a Home Business? Check out my Work With Mike Section – "I help coachable and teachable professionals become Financially Free and Live Full Time!  Helping you create a better tomorrow through a better you!"
If you enjoyed this post, 7 Essential Skills You Need to Master Network Marketing, please retweet and comment below.