Are You Branding Yourself In Your Social Media Marketing?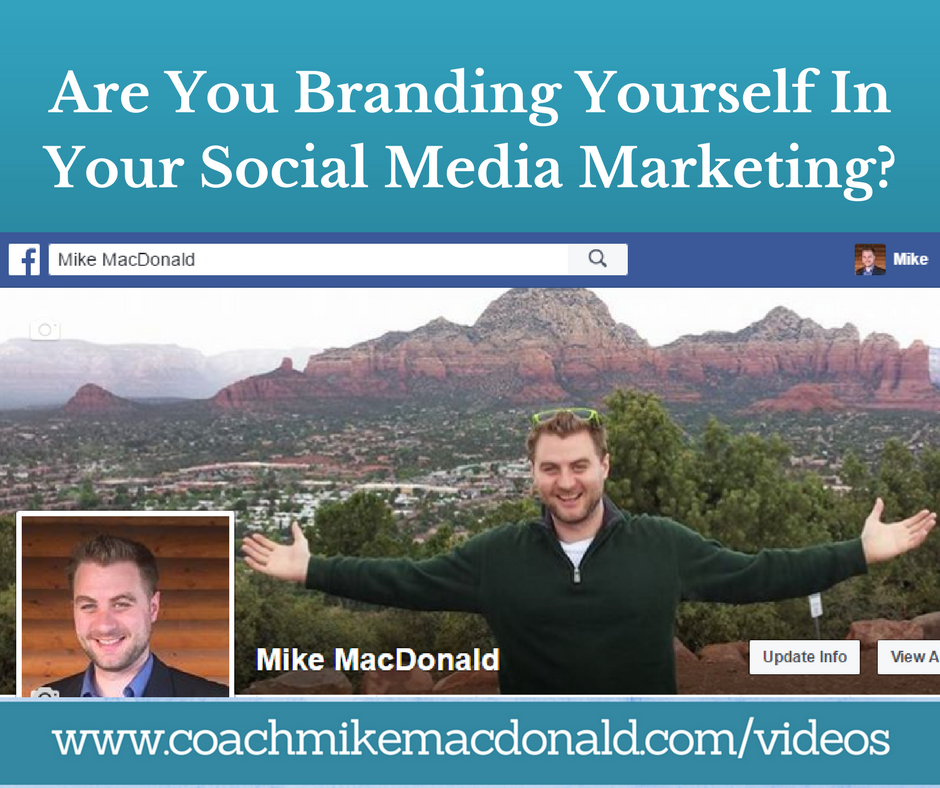 A common mistake people make in social media marketing is that they don't put themselves in their marketing content, a much better way to build a business online is to start branding yourself.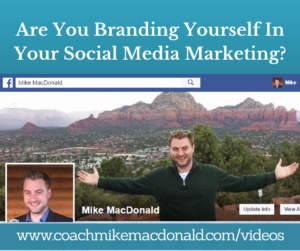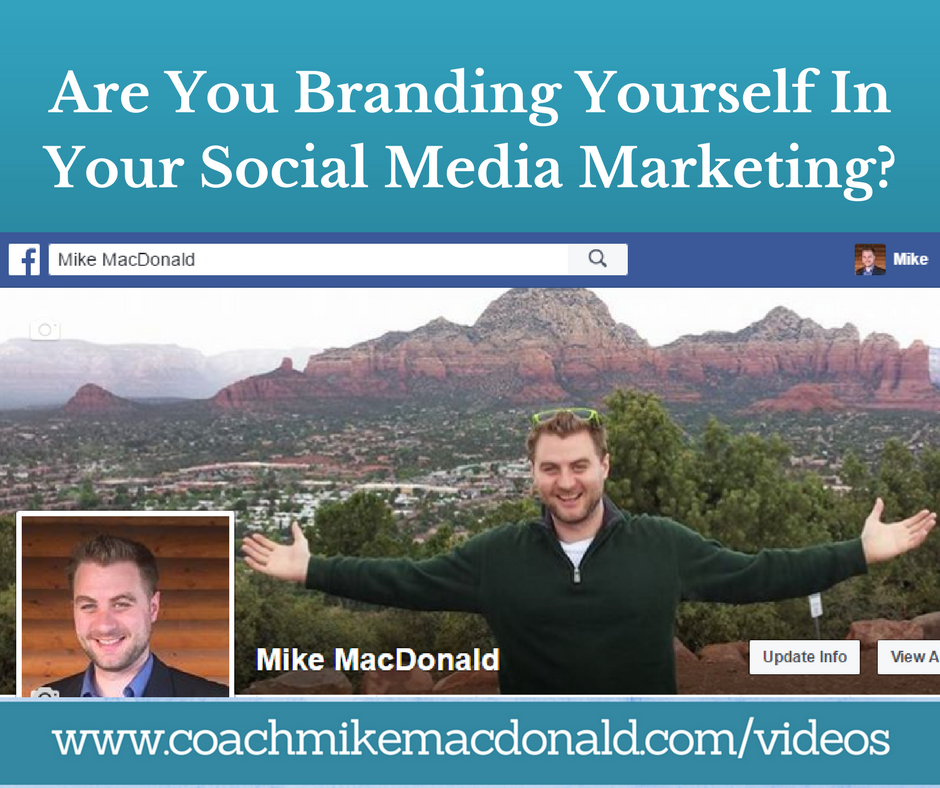 Branding yourself doesn't have to be hard
A lot of the time people think they need to come up with a compelling business name or crazy logo that will magically draw everyone to them. In reality this rarely matters in social media marketing.
Branding yourself will do far more to attract people and leads and sales to you over some cool business name. In fact you might even be pushing people away from doing business with you when you aren't a part of your social media marketing.
Social media marketing is just that, SOCIAL. I don't care what industry you are in or what you are promoting, people do business with people they know, like, and trust.
If you are hiding behind stock photos or a generic business in your content you will have a hard time building trust and rapport with your audience. This is why it's important to put yourself in the mix and start branding yourself.
It's fine if you have a company but still add yourself in the mix for better results
If you don't want to just strait promote yourself or maybe you already have a brand you can still put yourself into your content on social media to start branding yourself as well.
Too many people, especially in network marketing, only brand their company. This is bad for a few reasons. One you might decide down the road that you don't want to work with that business anymore.
Or unfortunately that company may go out of business. Obviously you shouldn't expect that your company will go out of business, but as the old saying goes, expect the best but prepare for the worst.
When you brand yourself this will help you do just that. Let's say for example you were in the home repair business and you owned a construction company.
Your content could start with something like "Hi this is Bob Smith from XYZ construction…" This way you are still building content and awareness for your XYZ construction company, but at the same time your are branding yourself as the expert in construction.
When you brand yourself in your social media marketing it shows you are a real person and starts to create a relationship with your potential customers, rather than just being a faceless company trying to sell them something.
Did This Blog Help You? If so, I would greatly appreciate if you could comment below and share on Facebook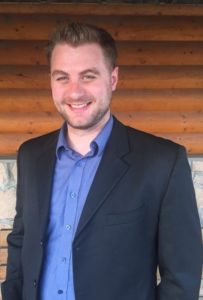 Facebook: facebook.com/coachmikemacdonald
Email: mike@coachmikemacdonald.com
Considering Starting a Home Business? Check out my Work With Mike Section – "I help coachable and teachable professionals become Financially Free and Live Full Time!  Helping you create a better tomorrow through a better you!"
If you enjoyed this post, Are You Branding Yourself In Your Social Media Marketing, please retweet and comment below.