You need to be building a system driven business vs a people driven business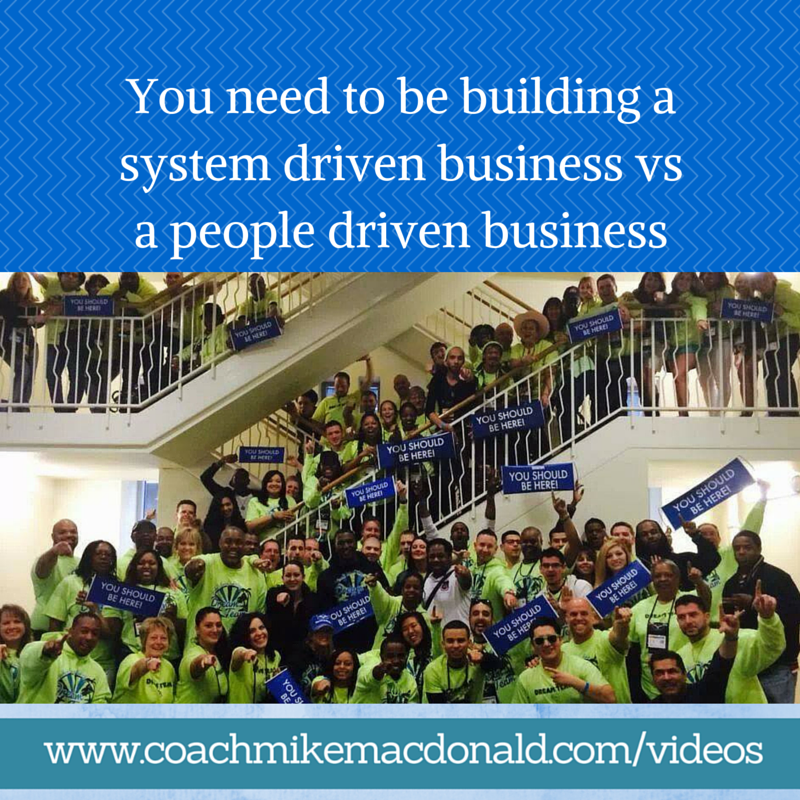 A system driven business will create freedom, a people driven business creates a job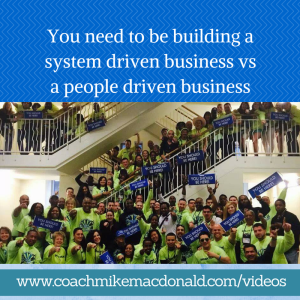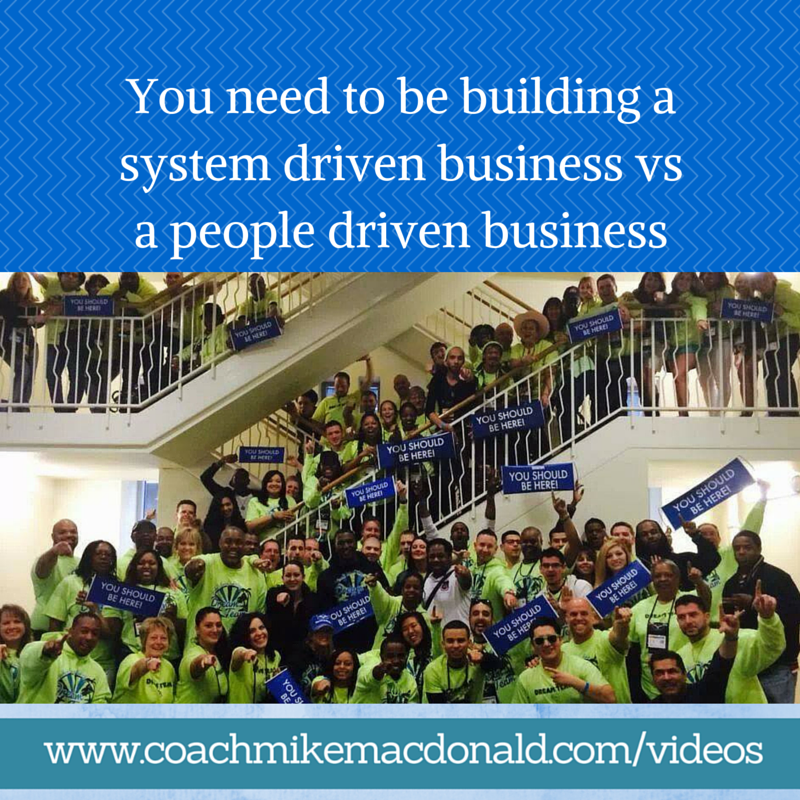 Too many times people have the mindset of if I want it done right I need to do it myself! This is a top killer of duplication and creating a walk away business. If you want to create true time and money freedom you want to create a business that will function and growth with or without your direct input of effort. The best way to do this is to create a system driven business and not a people driven business. If you focus your effort making sure you only have the best people and that they have certain skill sets and abilities you will ultimately limit the success you and your business can achieve.
When you focus on a system driven business this creates leverage
Do you ever find yourself answering the same questions with your team and new reps over and over again? Well when you focus on creating a business that is system driven vs people driven you can eliminate this problem for yourself. When you have a system driven business you can focus and your goal is to work yourself out of a job. What does this mean? It means that the more you plug people into that duplicatable system and teach them how to teach the system, the less and less you are going to be needed and depended upon. Your job is to become a professional pointer and simply point your team to where they can find the answers to their questions and how to think as a leader.
Did This Blog Help You? If so, I would greatly appreciate if you could comment below and share on Facebook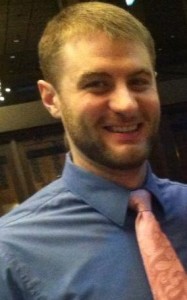 Facebook: facebook.com/coachmikemacdonald
Email: mike@coachmikemacdonald.com
Considering Starting a Home Business? Check out my Work With Mike Section – "I help coachable and teachable professionals become Financially Free and Live Full Time!  Helping you create a better tomorrow through a better you!"
If you enjoyed this post, You need to be building a system driven business vs a people driven business, please retweet and comment below.