Are you focused on where you are at or where you are going to be?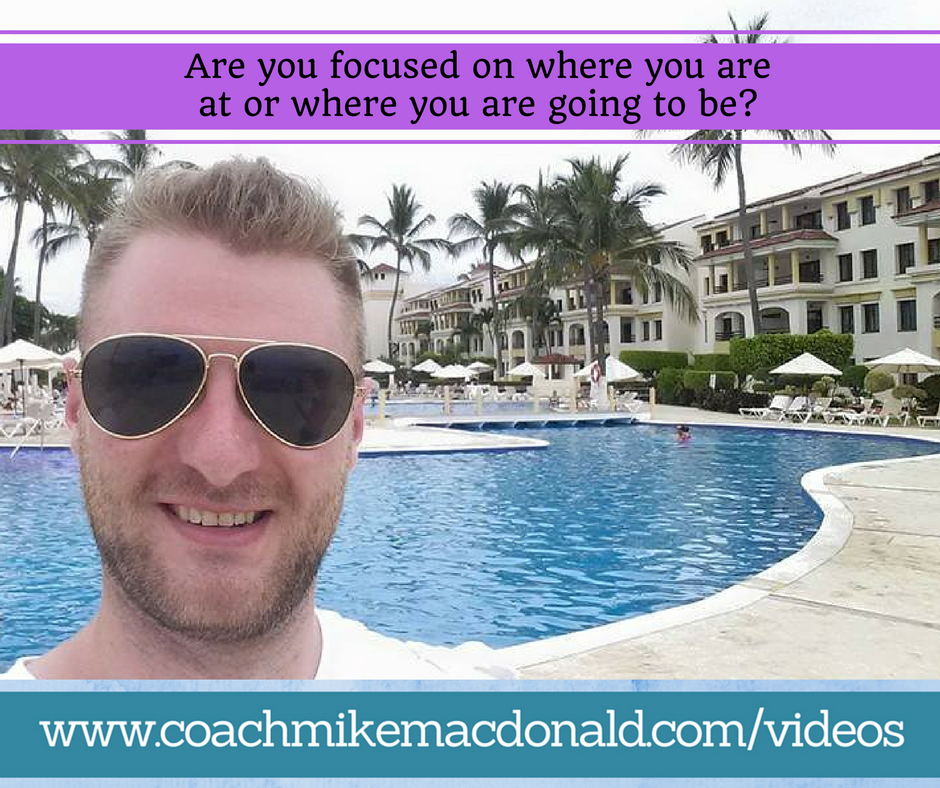 All to often people focus on the past or what their current negative situation is instead of where they want to go and who they want to become.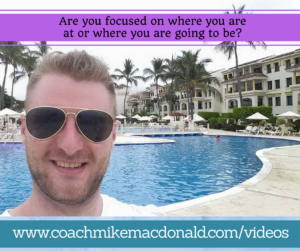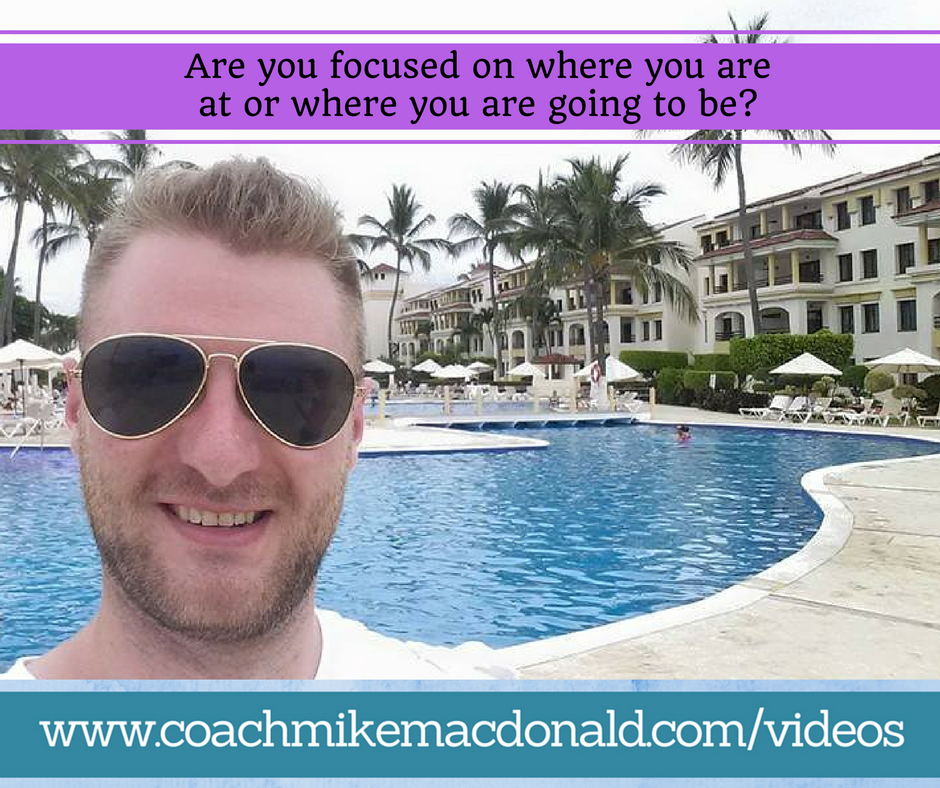 You can't become successful always looking in the rear view mirror
In order to become successful you need to stop focus on what's going wrong or the things that aren't working out for you and start focusing on what you want to achieve and how you are going to get it.
Let your test become your testimony. Most people dwell in the negative and focus on what isn't working in their life and business. Doing that won't get you any closer to getting out of it. For example, maybe your car broke down, someone quit in your business, you got a lot of no's in a row, etc. Having a pity party about it won't solve anything.
Use your frustrations as your motivation to become successful
Use your frustrations and negative things going on in your life and business as a motivator. Make the decision that you don't want to continue to worry about money, or car problems, or not being successful in your business and use that as your motivation too succeed, not for a reason not to.
If you aren't getting the results you want, focus on where you want to be and who you want to become and start taking action now to become that. Invest in yourself, your knowledge, and your skill set. Your business and success will only grow as much as you do, so start working on yourself and start building your dream life.
Did This Blog Help You? If so, I would greatly appreciate if you commented below and shared on Facebook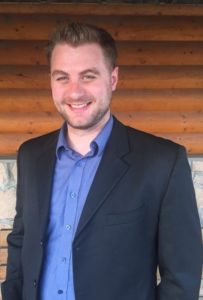 Facebook: facebook.com/coachmikemacdonald
Email: mike@coachmikemacdonald.com
Considering Starting a Home Business? Check out my Work With Mike Section
"I help coachable and teachable professionals become Financially Free and Live Full Time!  Helping you create a better tomorrow through a better you!"
P.S. How a Stay-at-Home Mom & Serial Storyteller Makes More Money than most Doctors by telling Simple Stories to

Print Money in YOUR Business

! CLICK HERE FOR ACCESS

If you enjoyed this post, Are you focused on where you are at or where you are going to be? Please retweet and comment below.