Are you looking for explosive growth in your business or team? Do you want to bring your organization to the next level? Has your team hit a plateau that you just can't seem to break through? Well all of these symptoms may be a sign that you are not empowering your team and developing leaders in your organization. There is a big difference between simply gaining a large following vs developing leaders.  The first option may seem easier, but the latter can take your organization to levels you never imagined.  Adding followers is great but it is mere addition to your team and organization, most people would rather have exponential growth vs a few new followers here and there.  I would recommend a focus on developing key leaders in your team to become better leaders.
The average leader can be scared that they may lose their position of power if they empower other people to get better, they may even fear that the people they empower may become better than them.  In all honesty that should be a good thing, If you can empower people to reach their maximum potential you will become indispensible to your organization. Zig Ziglar said it best 'help enough people get what they want and you can have everything you want'.  It may seem impractical at first to try and teach and empower people, some may even leave and go to another organization, but the positives far outweigh the negatives in my opinion.  In my experience the more you pour into people and help them reach their potential the more loyal they become and want you to succeed on a high level as well. Create an environment of celebrating what you want to duplicate.  The more people take on challenges on their own and begin to succeed publicly praise them and show them that it's a good thing to be getting better and stepping out of the crowd into leadership.
If you want to create a following don't worry about empowering other people, simply work on yourself and get better, but if you want to create a legacy, focus on bringing other people up and helping them get better. There is only so much you can get done on your own, in my opinion the better everyone does, the better everyone does.  Your reach can grow beyond just yourself if you can help other people become leaders. It's like the 'pay it forward' idea where you really don't know how far your influence can spread the more you help others reach their goals and become better.  If explosive growth is what you are after try implementing empowering and developing other leaders in your team. It could be the missing link to get you to that next level in your business and organization.
Wishing you Health and Prosperity – Mike MacDonald
———————————————————-
Did This Blog Help You? If so, I would greatly appreciate if you commented below and shared on Facebook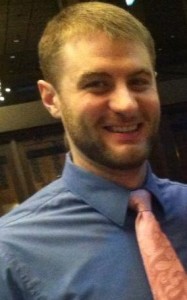 Mike MacDonald
Email: mikemacdirect@gmail.com
"I help people become Financially Free and Live Full Time!  Helping you create a better tomorrow through a better you!"
If you enjoyed this post on are you gaining followers or developing leaders, retweet and comment please