Can you be successful in a home business if you are introverted?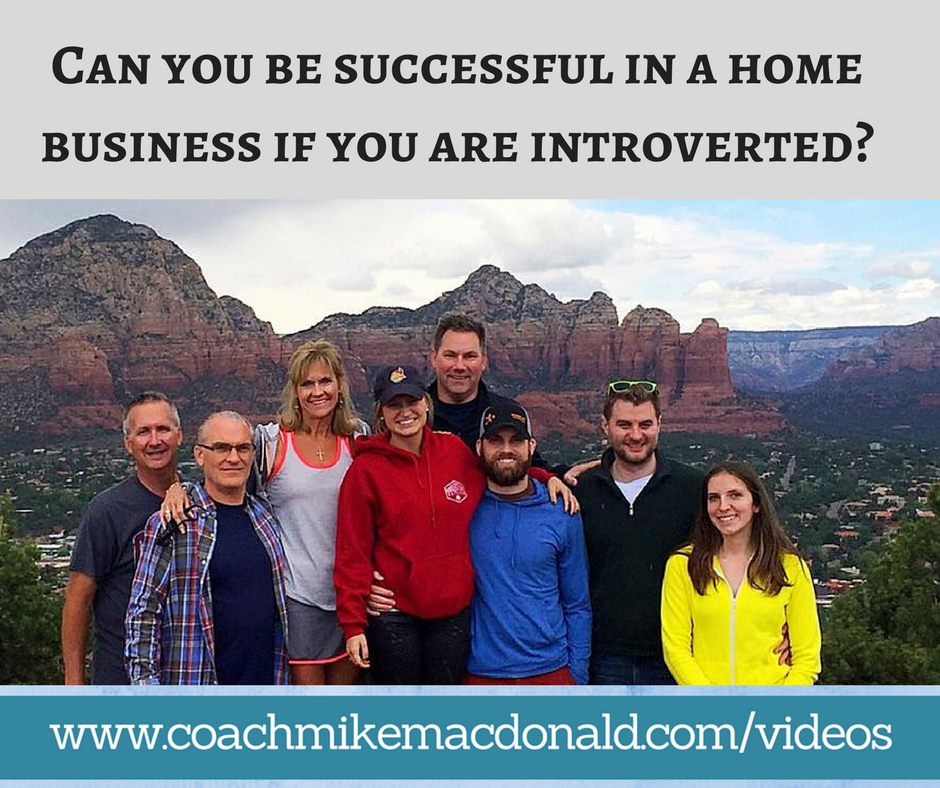 A lot of people wonder can you be successful in a home business if you are introverted, and in this post I cover some reasons why being introverted doesn't dictate your success at building a home business.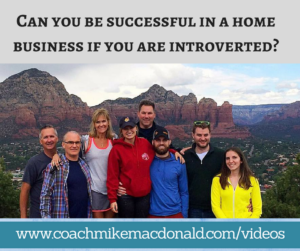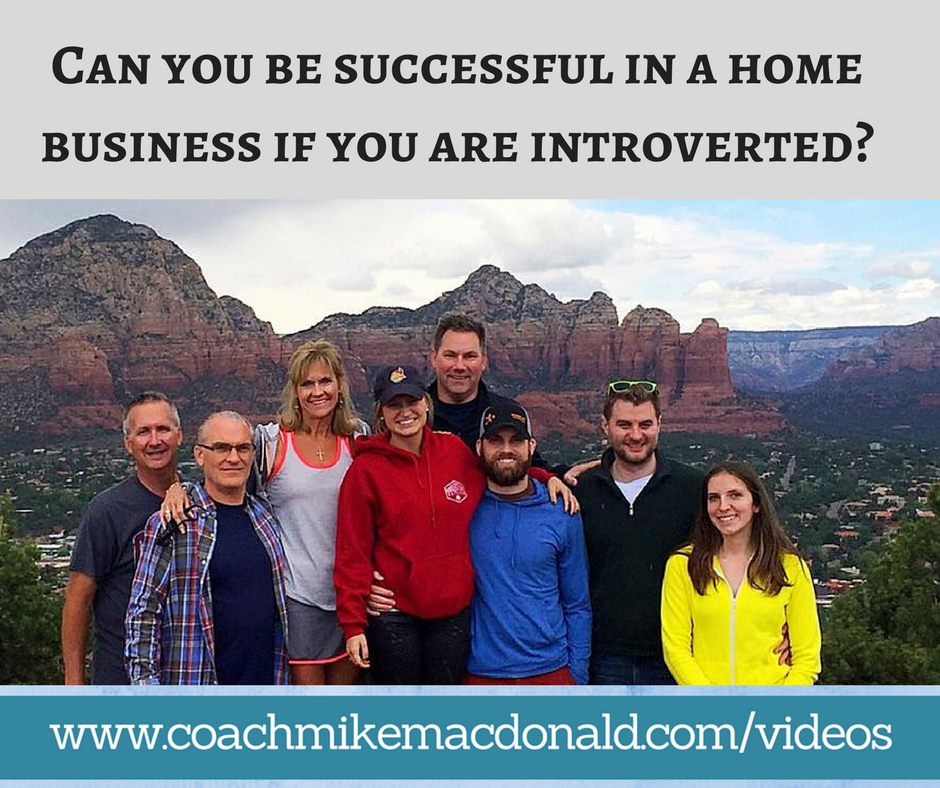 Are you using being an introvert as an excuse for not taking action in your home business?
One big factor that impacted my business was when I stopped using the fact that I was more of an introvert as a crutch for why I wasn't succeeding in my business.
Just because you identify with being introverted doesn't mean you can't have effective conversations for building your business.
One reason I struggled for the first two years in my business wasn't because I was introverted, it was really because I didn't know how to invite correctly for my business.
It isn't about that you are introverted or shy and that's why you aren't talking to people, it's more so because you don't know what to say, or how to say it without being pushy or awkward.
I'd highly recommend going through my FORM Recruiting Machine Blueprint course as it was the major skill set I learned that kick started my business when I was struggling at prospecting and recruiting.
In addition to not knowing how to find someones needs and wants and reasons as to why they would join your business, transitioning from your conversation into business is another important factor to having someone want to take a look at your business.
I cover that thoroughly in my Inviting Mastery Webinar training and you can access that here
Another reason people mix up with being introverted is that they think they need to be in selling mode to succeed in their home business
Many people also struggle if they are more introverted because they think they need to be an outgoing "salesperson" and that they need to convince people how great their business and products are if people are going to buy from them. This couldn't be further from the truth.
Of course you should be passionate about what you do and represent, but you don't need to try and aggressively push your business and products on people or over hype it to be successful.
When you are marketing your business you should really becoming from a place of how can you help someone rather than how can I sell someone. Coming from a how can I sell someone mindset is hard for both introverts and extroverts and it does little to actually bring in sales.
Your goal should be to find what people need, want, or have problems with and then solve those problems. When you do that it makes the whole sales process much easier and natural.
When you know what questions to ask and how to ask them, in reality you do very little talking on your end. Again this is perfect for introverts because if you are anything like me, you don't want to be talking.
When you ask questions it puts you in control of the conversation and it will reveal how exactly you can help someone. If you try and push your business on someone you probably won't have much luck and those people you do sell to most likely won't stick around for very long.
Most of the time people end up talking themselves out of the sale, which is why introverts can have an advantage in building their home business
You probably never thought of being introverted as an advantage while building your home business, but there are several. One example is that in a lot of cases people tend to talk themselves out of the sale.
You should be using silence as your friend when you are closing in your home business and over talking, like many extroverts tend to do, can cost you the sale.
Rather than continuing to hype up your business after the presentation simply ask a closing question with something like, "Based on everything you saw, does this look like something you are ready to get started with, or was there anything else you needed clarification on before you get started?"
Then you wait. You don't keep telling your prospect how great your business and products are. How your compensation plan is the best, how your team leaders are so amazing. You just wait.
Let your potential customer or business partner answer the question. In many cases they will say yes to joining your business or buying from you, and if not, you at least know why and can then move forward with overcoming that objection.
As an introvert this is great! You don't have to try and re-pitch your business and sell someone on it, you let your business tools do that for you.
Your job is to set the appointment and then expose your business for what it really is, and then simply collect a decision. When you feel like you need to over sell and hype your business you want to do the exact opposite.
Again this is exactly why introverts can have the advantage in building a home business because they aren't hype kind of people. Certainly be excited about what you promote, but that doesn't mean you have to oversell it to get results in your home business.
If you are looking for an effective attraction marketing system that works, click here to learn more about the attraction marketing system I use and recommend.
Did This Blog Help You? If so, I would greatly appreciate if you could comment below and share on Facebook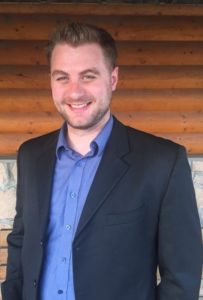 Facebook: facebook.com/coachmikemacdonald
Email: mike@coachmikemacdonald.com
Considering Starting a Home Business?
"I help coachable and teachable professionals become Financially Free and Live Full Time!  Helping you create a better tomorrow through a better you!"
P.S. Are you struggling to get consistent results in your home business? Join my Free 5 Day Facebook Coaching Group to Jump Start Your Business Today! Join HERE: CoachMikeMacDonald.com/5daycoaching
If you enjoyed this post, Can you be successful in a home business if you are introverted, please retweet and comment below.