How many tools do you have in your tool belt when you are building your business?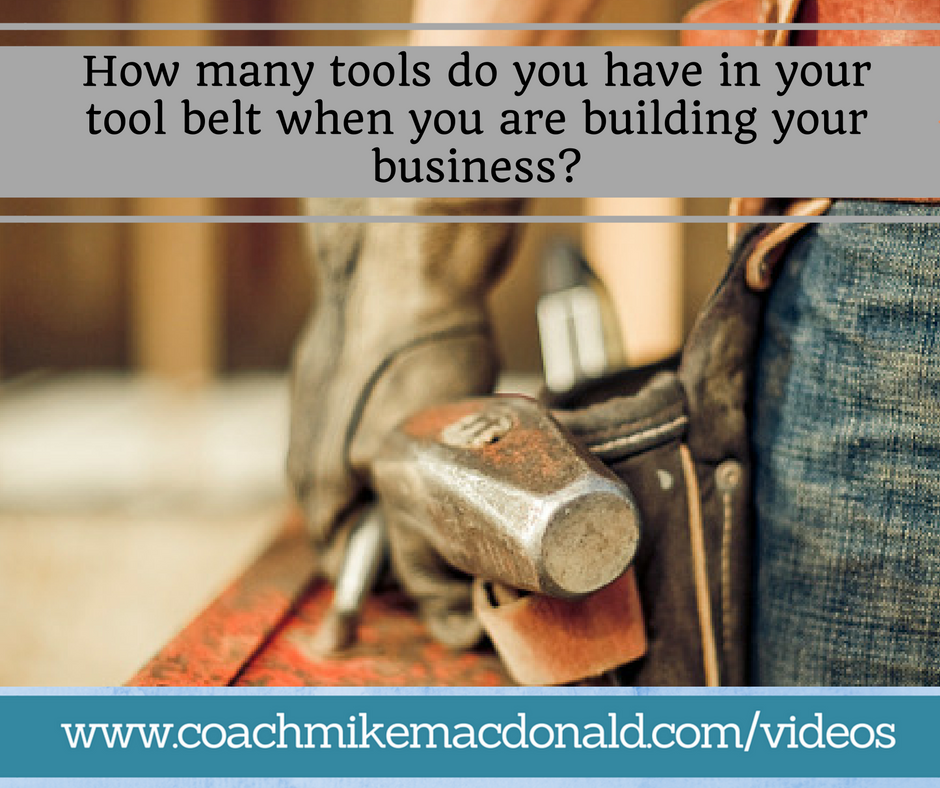 Having one thing to offer to your prospects is definitely better than nothing, but don't limit your potential market by not having enough tools in your tool belt while building your business.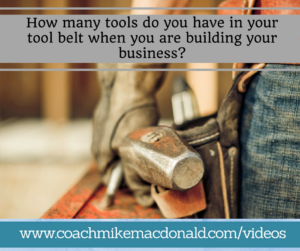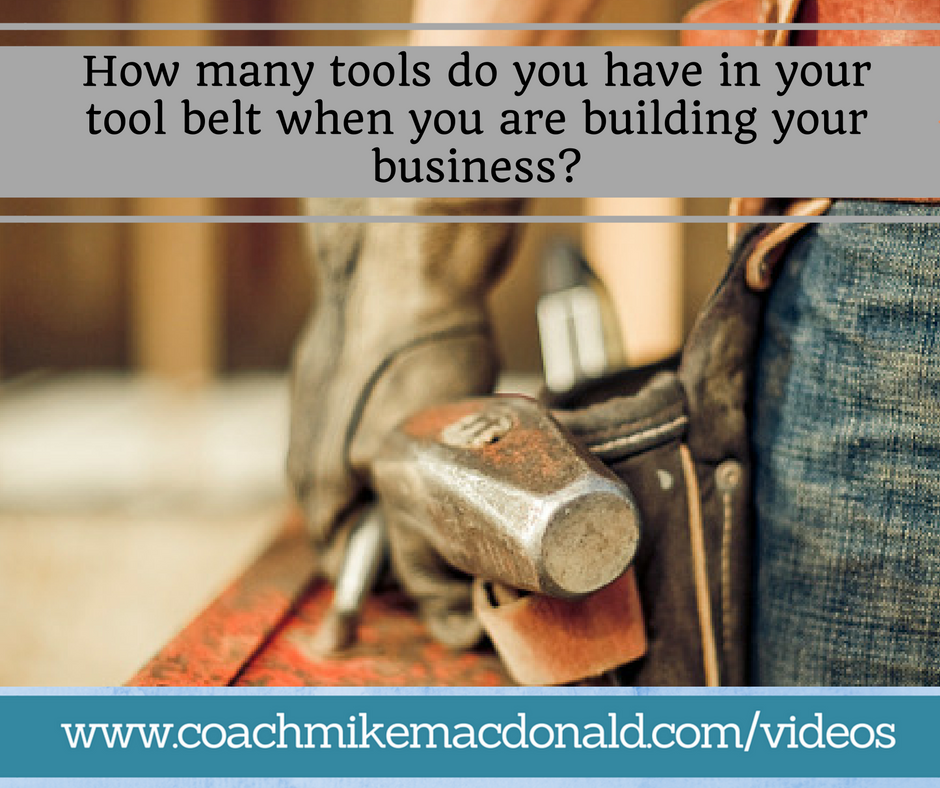 A lot of people only have one offer and if it isn't what your prospect needs or wants you are out of luck
For example some people who are struggling are in a business that applies only to pretty much half of the population. Like make up for example. Not to say that these companies don't have a great product, but me for example am not going to be buying make up anytime soon.
In that example you basically lose half of the population when you are in that niche. This again doesn't mean you can't make money doing that but it does limit how many potential buyers you have.
More options in your tool belt can make a difference when you are prospecting for network marketing
A strategy that works well for me is offering additional tools and training that network marketers need to help build their business. For example if you only have your specific network marketing business to offer people and they don't join or are happy in their current business where do you go from there?
In that situation there isn't much else you can do. However if you have the ability to offer tools and training that those distributors can use to improve their marketing, build a business successfully online, or personal coaching you provide you still have something to marketing them and benefit them as well so it's win win.
I personally don't believe in trying to market several network marketing businesses at the same time, but if you are marketing something that is congruent that fits in with the growth or your business and who you are prospecting it makes sense.
Wishing you Health and Prosperity – Mike MacDonald
———————————————————————————————————————–
I would realistically look at building a successful network marketing business as a 3-5 year project to build a successful 10k a month income. Sure, some will get there faster, but the majority of people will take at least 3 years to be able to make that happen.  This means you will need to do "COLD MARKET RECRUITING" in addition to Warm Market Recruiting, AND you will need a high volume lead generating system or you won't make it very far. Network Marketing is a numbers game, and without the Numbers and Leads you have no business. If you don't already have a High Volume Lead Generating System for your business….
CLICK HERE FOR YOUR HIGH VOLUME NETWORK MARKETING LEAD GENERATION SYSTEM 
Did This Blog Help You? If so, I would greatly appreciate if you could comment below and share on Facebook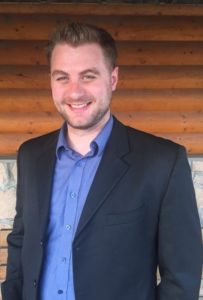 Facebook: facebook.com/coachmikemacdonald
Email: mike@coachmikemacdonald.com
Considering Starting a Home Business?
"I help coachable and teachable professionals become Financially Free and Live Full Time!  Helping you create a better tomorrow through a better you!"
P.S. If you Don't Have a Team, Still haven't Recruited anyone (or have less than 10 people on your team), This is the Course you Should Get 
If you enjoyed this post, How many tools do you have in your tool belt when you are building your business?, please retweet and comment below.