How to Have a Network Marketing Professional Mindset Garbage In Garbage Out

Focus on having a success mindset what you feed your mind you get, garbage in, garbage out
Network Marketing professionals learn the skills to become successful but they are also constantly working on themselves. A success mindset doesn't just happen it is made. Whatever you focus on you get more of, so the more you can feed your mind the right stuff the better you will become. Pay attention to who you hang around, you become who you spend the most time with and if you hang out with leaders you will become a leader. Network marketing professionals go to their company trainings, and read books from other leaders, and turn their car into a university on wheels. Audio Trainings is another great way to develop a success mindset. Instead of taking all of that down time you have and just throwing it away listening to music, you can turn that time into learning the skills necessary to become successful.
———————————————————————————————————————–
I would realistically look at building a successful network marketing business as a 3-5 year project to build a successful 10k a month income. Sure, some will get there faster, but the majority of people will take at least 3 years to be able to make that happen.  This means you will need to do "COLD MARKET RECRUITING" in addition to Warm Market Recruiting, AND you will need a high volume lead generating system or you wont make it very far. Network Marketing is a numbers game, and without the Numbers and Leads you have no business. If you don't already have a High Volume Lead Generating System for Your Business….
CLICK HERE FOR YOUR HIGH VOLUME NETWORK MARKETING LEAD GENERATION SYSTEM 
Did This Blog Help You? If so, I would greatly appreciate if you commented below and shared on Facebook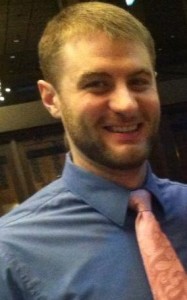 Mike MacDonald
Email: mike@coachmikemacdonald.com
"I help people become Financially Free and Live Full Time!  Helping you create a better tomorrow through a better you!"
If you enjoyed this post How to Have a Network Marketing Professional Mindset Garbage In Garbage Out, please retweet and comment below 
P.S. Discover How a Non-Techie Mother of 2 went from Dead Broke to Multi 6-Fig Business Owner FAST, and How You Can Too! Network Marketing Training