How to Increase Sales: Fortune is in the Follow Up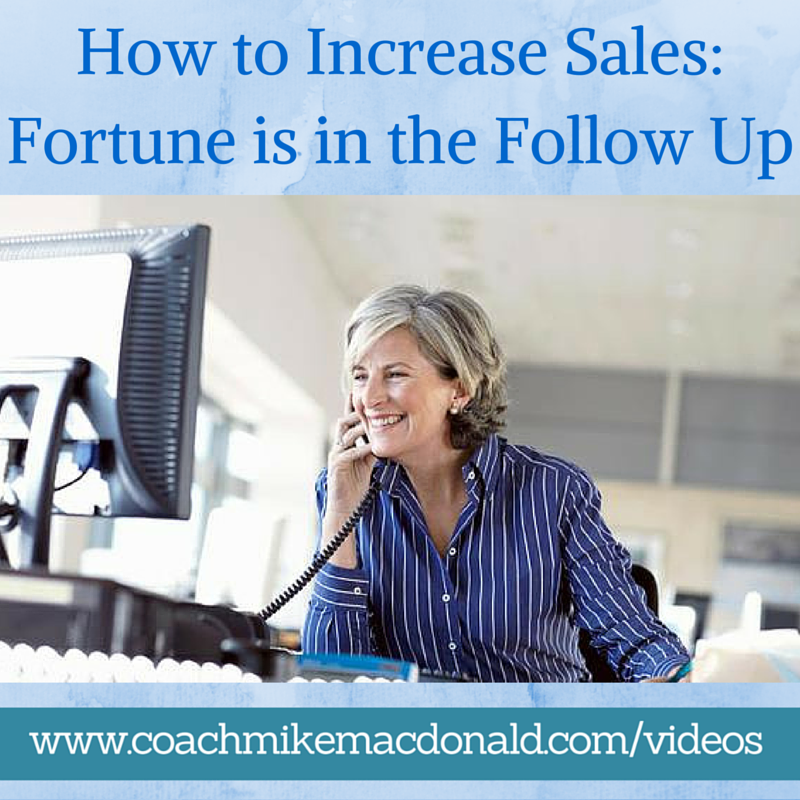 As the old saying goes, Fortune is in the follow up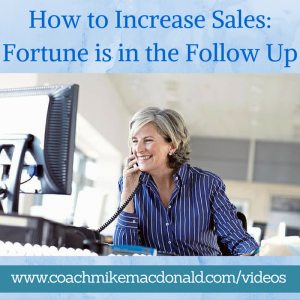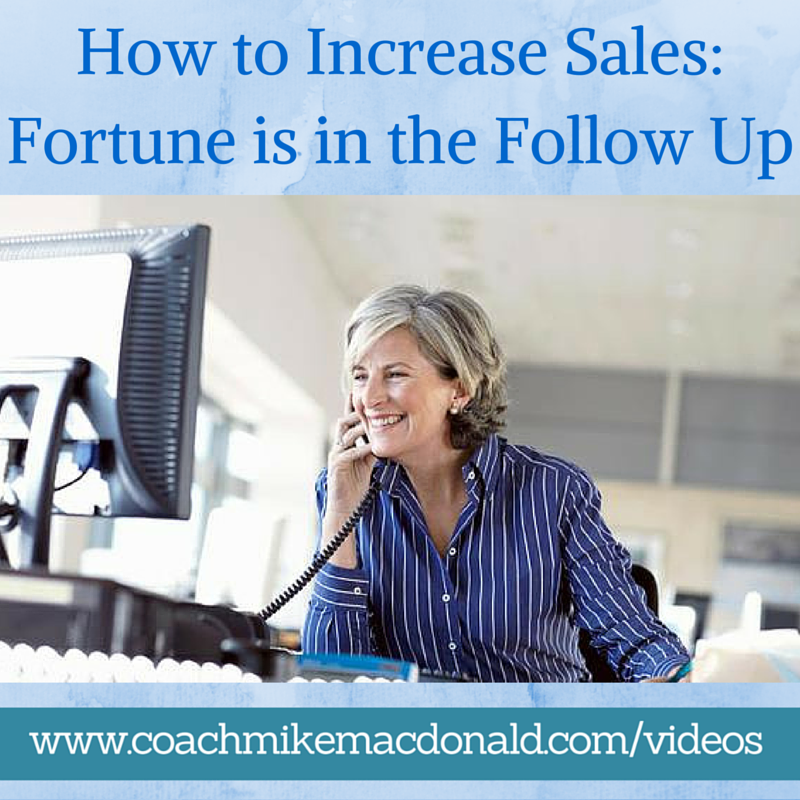 Follow up can be a great way to increase sales for your home business. If you were like me though for many years you might not know how to follow up properly to get the maximum results. It's true that fortune is in the follow up, but if you do it wrong there won't be any results from it. When following up you should start by telling the person when you are going to follow up with them in the first place. This takes the pressure off and makes it so you aren't bothering or pestering your prospect. If you set in advance when you both agree to the follow up it isn't pushy it is professional. Also a great way to do this is using the if I, would you, frame when you are sending information. For example you could say if I send you a video with more information when would you have time to check it out, so I know when to follow up with you?  They will tell you a time when they have reviewed the material and then you can simply say, "ok, I will touch base with you ___ unless I hear from you sooner." This gives you permission to follow up with your prospect at that specific time without being weird or coming off like you are bugging them or being pushy.
If you want to increase sales you should follow up still even if they don't respond to your initial follow up
So if the fortune is in the follow up, what do you do when the person doesn't return your call or answer when you reach out at the time you both agreed upon? The first message should be short and sweet. If you want to increase sales you need to have people call you back. Often most people talk way too much and never get a return call. You can say something short like "hey this is ___ just touching base like we had discussed earlier, give me a call at your earliest convenience, my number again is ___ again that's ____. Talk to you soon." If you still don't get a return call you can contact them the next day with a simple reminder message or call saying something to the effect of "hey just trying to reach you again since I didn't hear back from you yesterday like we had talked about. I hope everything is ok and the family is ok and nothing happened. I'll be in and out for the rest of the day, so feel free to call me back at your earliest convenience and I'll try and reach you again as well."
There is fortune in the follow up but you need to know when to take it away from your prospect
The final step is if you still haven't heard back from your prospect, I would recommend waiting 48 hours from the last call or message and leave one final message at this point. The final message would sound something like, "Hey this is ____ just reaching out one final time, I have yet to hear back from you and I am going to take your lack of response as that you are not interested in moving forward. No problem, I wish you the best of luck in your current endeavors and hope that all works out for you. I'm going to go ahead and take you off my list and I appreciate your time! Thanks." This is one of the best ways for how to increase sales in your home business. So many more people will take action for what they are going to miss out on vs what they have to gain. I can't tell you how many times I have had people reach out to me after sending the final message because they don't want to miss out. This is the best way to implement the idea of fortune is in the follow up that I have found in my business and hope it can help your business as well! You may be lacking results beyond follow up if you don't know how to close correctly, If you want to check out my training on the 7 steps to Closing be sure to check out my F.O.R.M. Recruiting Machine Training page since that is a FREE Bonus Included with that training!
Did This Blog Help You? If so, I would greatly appreciate if you could comment below and share on Facebook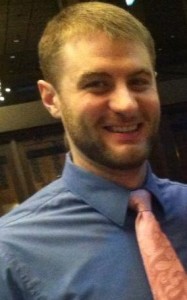 Email: mike@coachmikemacdonald.com
"I help people become Financially Free and Live Full Time!  Helping you create a better tomorrow through a better you!"
If you value from this post, How to Increase Sales: Fortune is in the Follow Up, retweet and comment below 
P.S. If you Don't Have a Team, Still haven't Recruited anyone (or have less than 10 people on your team), This is the Course you Should Get – Network Marketing Training