Proven way how to stay motivated in your home business: you need to stay plugged in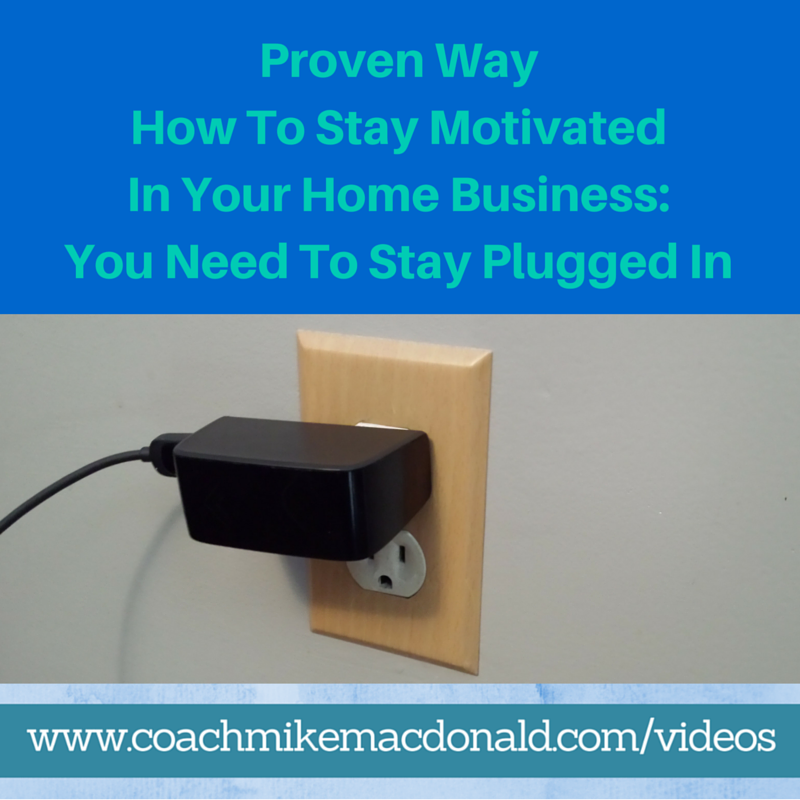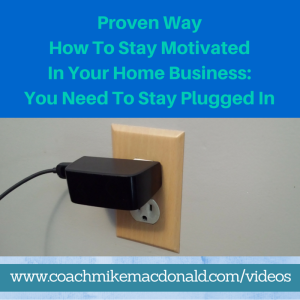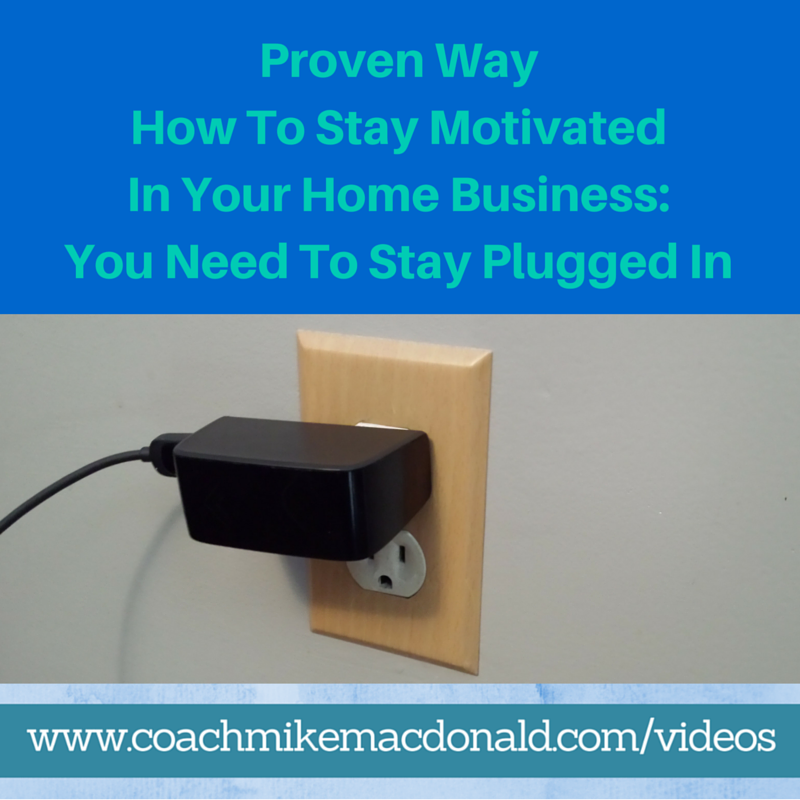 How to stay motivated and keeping motivation in your home business.
Often times people lose motivation and in their home business because they are not staying plugged in. They stray too far away from the campfire and they die out. Your job should be focused on staying plugged in mentally as well as taking the action steps in order to create the success you are looking for.
How to stay Motivated

in your home business through personal development

When you are going through your journey in your business you will have ups and downs and things that you will face from rejection to criticism to people quitting etc. If you look at your motivation like a cell phone battery you will understand that it will die just like in the phone. Every time you face rejection etc. you will lose a little bit of the battery life so just like in your phone you need to keep it charged. The best place I have found to keep plugged in and for staying motivated is with personal development. You should be reading a minimum of 10 pages a day from a good book as well as listening to good positive audios.
Great way to keep motivation in your home business is to turn your car into a university on wheels
There is so much time we spend every week in our cars from driving to work, to school, to running errands, that we end up wasting on listening to music or things that don't get us closer to our goals. You can easily turn this time into learning time and improving your skills and is a great way how to stay motivated. Simply listen to cds or audios that help to instruct and inspire you to your greatness. This will help keep your motivation high and on track towards reaching your goals in your home business.
Are you on Periscope? I have been doing a few extra trainings on there as well. If you would like to Follow Me on Periscope and W

atch My Broadcasts Live Here

 https://www.periscope.tv/mikemacdirect
I would realistically look at building a successful network marketing business as a 3-5 year project to build a successful 10k a month income. Sure, some will get there faster, but the majority of people will take at least 3 years to be able to make that happen.  This means you will need to do "COLD MARKET RECRUITING" in addition to Warm Market Recruiting, AND you will need a high volume lead generating system or you won't make it very far. Network Marketing is a numbers game, and without the Numbers and Leads you have no business. If you don't already have a High Volume Lead Generating System for your business….
CLICK HERE FOR YOUR HIGH VOLUME NETWORK MARKETING LEAD GENERATION SYSTEM 
Did This Blog Help You? If so, I would greatly appreciate if you could comment below and share on Facebook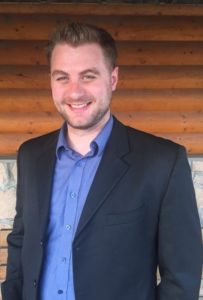 Facebook: facebook.com/coachmikemacdonald
Email: mike@coachmikemacdonald.com
Considering Starting a Home Business?
"I help coachable and teachable professionals become Financially Free and Live Full Time!  Helping you create a better tomorrow through a better you!"
P.S. If you Don't Have a Team, Still haven't Recruited anyone (or have less than 10 people on your team), This is the Course you Should Get 
If you enjoyed this post, Proven way how to stay motivated in your home business: you need to stay plugged in, please retweet and comment below.