If you are waiting for everything to be perfect you are never going to win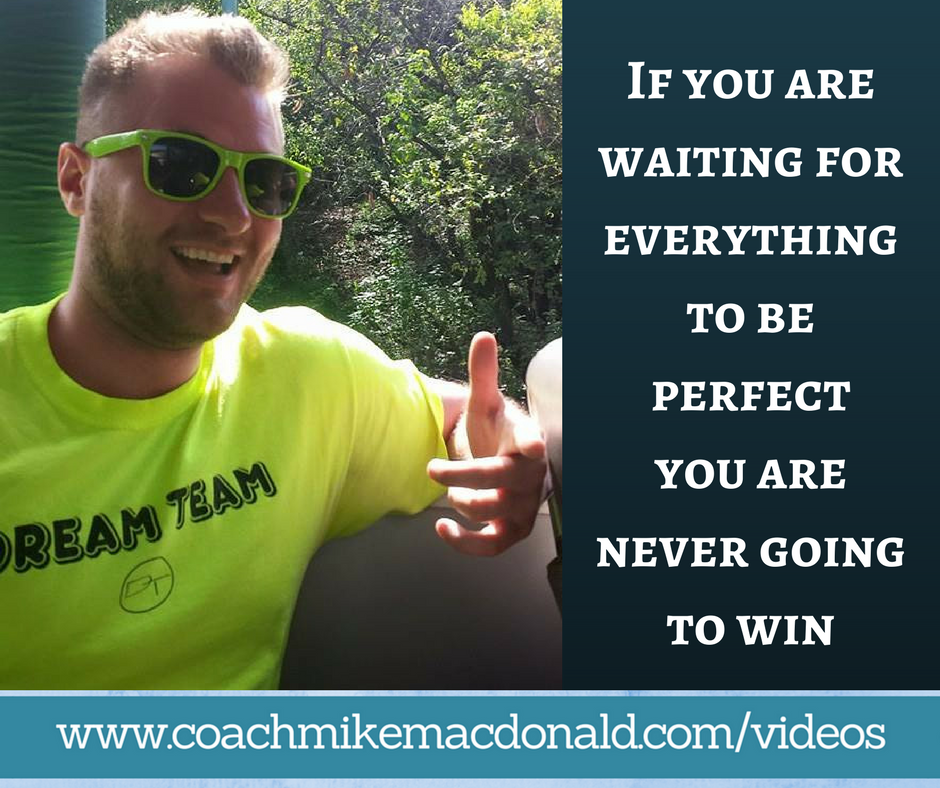 If you are waiting for everything to be perfect and everything to be exactly how you want before you take action, you'll never be successful.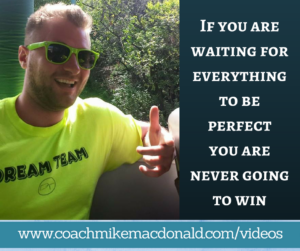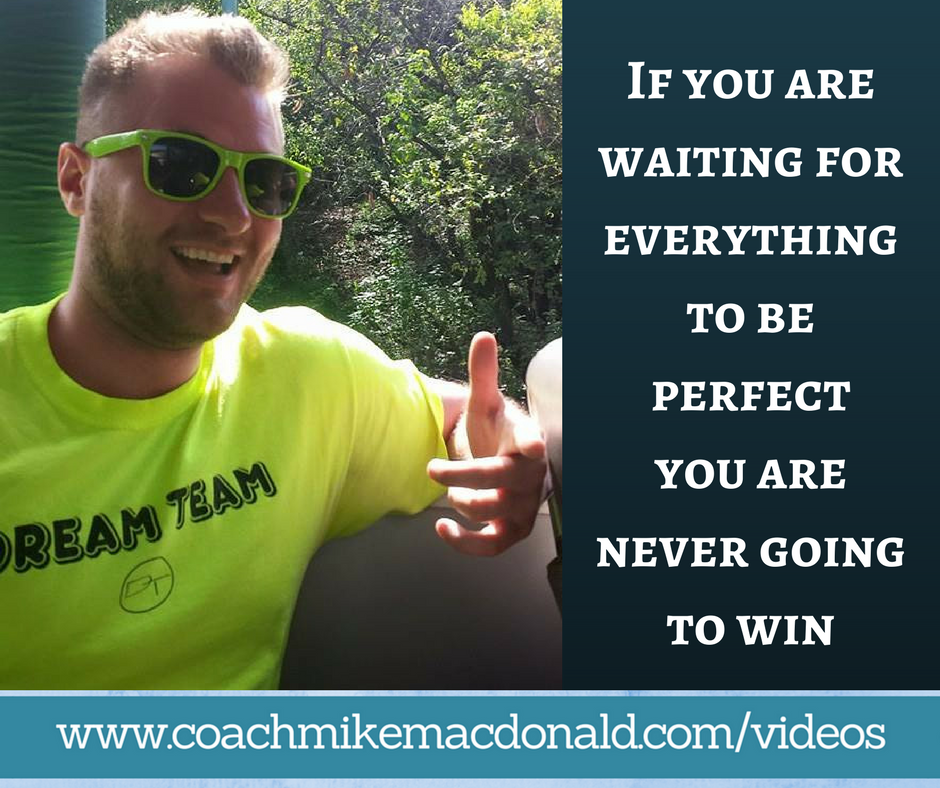 Action Cures Everything not waiting for everything to be perfect
One of the main reasons why people aren't succeeding is because they are stuck where they are at because they are waiting until everything is perfect before they take action.
Imagine you are on a cross country journey from New York to California. There is no possible way to make sure every single stop light would be green before you left the driveway.
Unfortunately, that's what more often than not you are doing in your business.
You are going to have detours and roadblocks along your journey, but that doesn't mean you quit
Just because there are challenges while building your business doesn't mean that you can't succeed. Back to the road trip example driving from New York to California, if you got half way and ran into construction and the road was closed would you turn around and head back to New York?
No you wouldn't you'd find another way around. You are going to have to do the same thing while you are building your home business. Things aren't ever going to be perfect.
Leaders keep moving forward regardless of detours.
You will have to get out of your comfort zone and face your fears
Your business will only grow to the point that you do. If you think that you can stay exactly how you are right now if you aren't succeeding in your business, you are in for a rude awakening.
Everyone has the same 24 hours in a day and people who are succeeding are simply doing different things and thinking different thoughts. Success leaves clues, and working through your fears and getting out of your comfort zone is part of success.
Leaders have the same fears, negative what if's, and self doubt that you have, but they choose not to listen to them and keep moving forward anyway. You need to ask yourself continually, are you bigger than your fears.
What is the size of the challenge that is going to stop you? Is it a few no's? Is it someone quitting your team? Is it learning how to do videos? Getting through your learning curve for online marketing? Working through your shyness?
The size of the obstacle that stops you is really the size you have become as a person. If you want more and better results you are going to have to become more and do more to get those results.
Stop letting your fears and waiting for perfection keep you from the greatness you can really achieve in your business.
If you are looking for an effective attraction marketing system that works, click here to learn more about the attraction marketing system I use and recommend.
Did This Blog Help You? If so, I would greatly appreciate if you could comment below and share on Facebook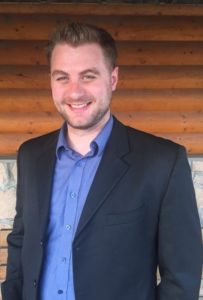 Facebook: facebook.com/coachmikemacdonald
Email: mike@coachmikemacdonald.com
Considering Starting a Home Business?
"I help coachable and teachable professionals become Financially Free and Live Full Time!  Helping you create a better tomorrow through a better you!"
P.S. If you Don't Have a Team, Still haven't Recruited anyone (or have less than 10 people on your team), This is the Course you Should Get 
If you enjoyed this post, If you are waiting for everything to be perfect you are never going to win, please retweet and comment below.