Leadership Development Coaching: Leading with Integrity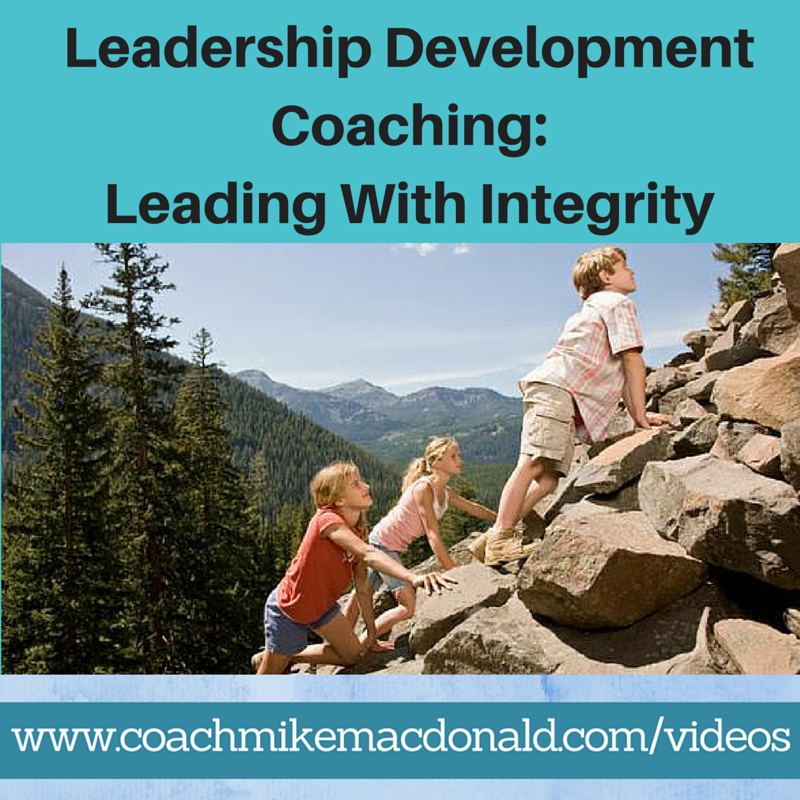 Leading with Integrity is a key factor you should be focused on in your leadership development coaching for your team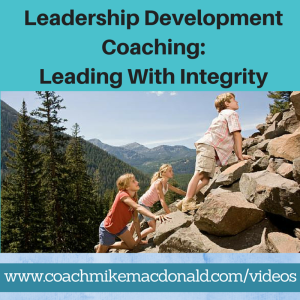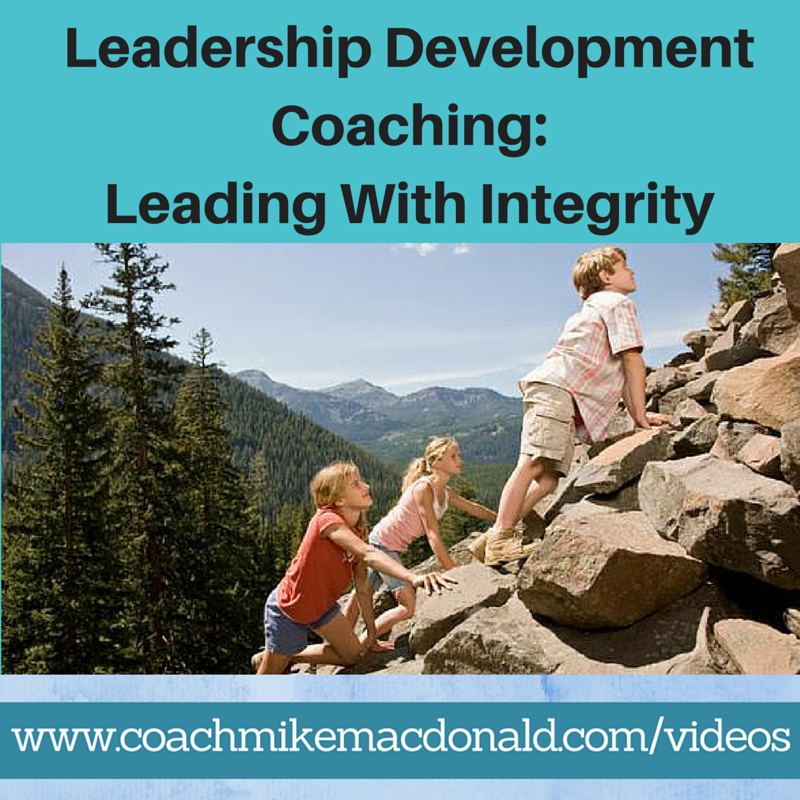 Leading with integrity is a crucial skill you should be implementing yourself and teaching your team. The best definition of integrity I've found is doing the thing you said you were going to do after the feeling you said it in has passed.
What does this mean, well it means leaders don't always feel like stepping up and taking charge or making a difference but they do it anyway. They stick to their word and hold up their promises and give back to their team.
As the leader you don't always feel like answering your teams calls, or doing presentations, or doing a training for your team. When leading with integrity you should always focus on giving back to your team. Be a valuable resource for your new members and be available for coaching and mentoring them.
Leading by example is another key factor in leading with integrity
People don't want to follow a "leader" who sits back and barks orders but never is down in the trenches with their team. That's one reason leaders in network marketing are great, because everyone starts on an even playing field, you have to put the work in, and build up a team, and lead that team, and develop other leaders in your organization.
You don't need to already have massive success to work on your leadership development. When you are leading by example, even if no one is in your team, or maybe just one or two people you are leading with integrity. If you can't lead with only a small organization you will never be able to lead and direct a large one.
Focus on finding leadership development coaching for yourself and give back what you have learned to your team as well. You have value you can bring to your organization, even if you have only been around a little longer, you have experience and knowledge that can benefit your growing team. To learn more on leadership and leading with integrity be sure to check out my Top Earner Mindset Mastery free webinar training here.
I would realistically look at building a successful network marketing business as a 3-5 year project to build a successful 10k a month income. Sure, some will get there faster, but the majority of people will take at least 3 years to be able to make that happen.  This means you will need to do "COLD MARKET RECRUITING" in addition to Warm Market Recruiting, AND you will need a high volume lead generating system or you won't make it very far. Network Marketing is a numbers game, and without the Numbers and Leads you have no business. If you don't already have a High Volume Lead Generating System for your business….
CLICK HERE FOR YOUR HIGH VOLUME NETWORK MARKETING LEAD GENERATION SYSTEM 
Did This Blog Help You? If so, I would greatly appreciate if you commented below and shared on Facebook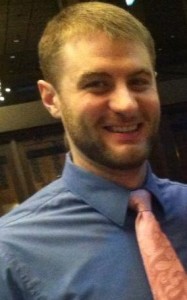 Email: mike@coachmikemacdonald.com
"I help people become Financially Free and Live Full Time!  Helping you create a better tomorrow through a better you!"
If you got value from this post, Leadership Development Coaching: Leading with Integrity , please retweet and comment below 
P.S. Still Struggling with Recruiting Leaders? Network Marketing recruiting starts with the right Mindset. Click Here to Learn the Top Earner Mindset