Leadership development: How valuable are you becoming?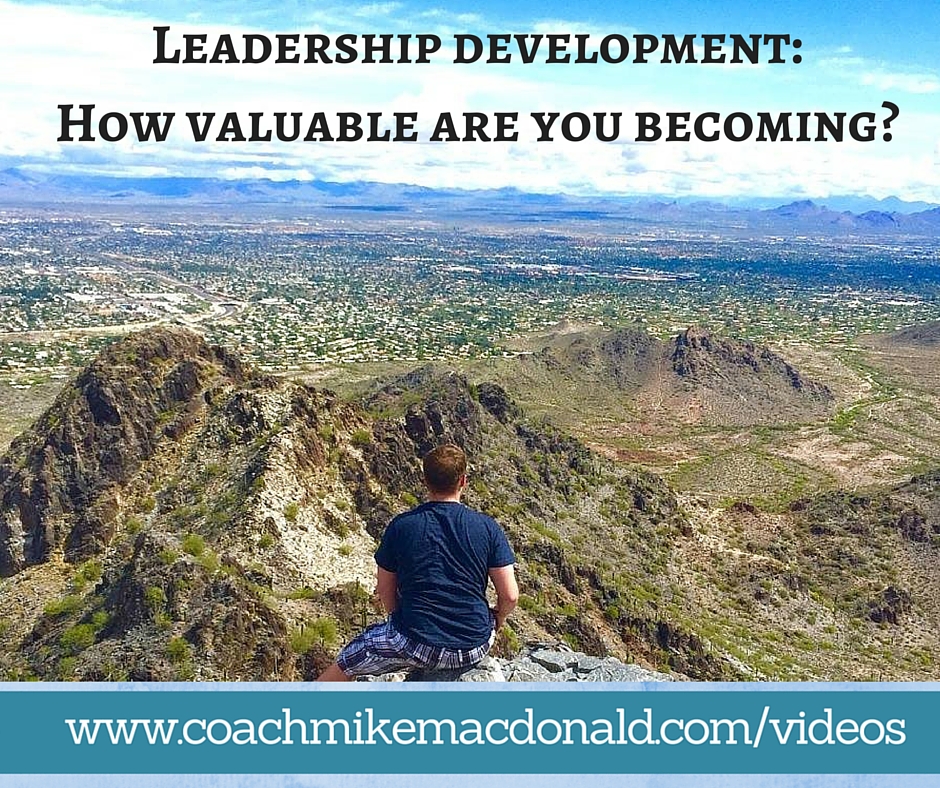 Leadership development isn't an overnight thing, and you should ask yourself how valuable are you becoming.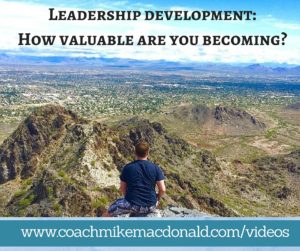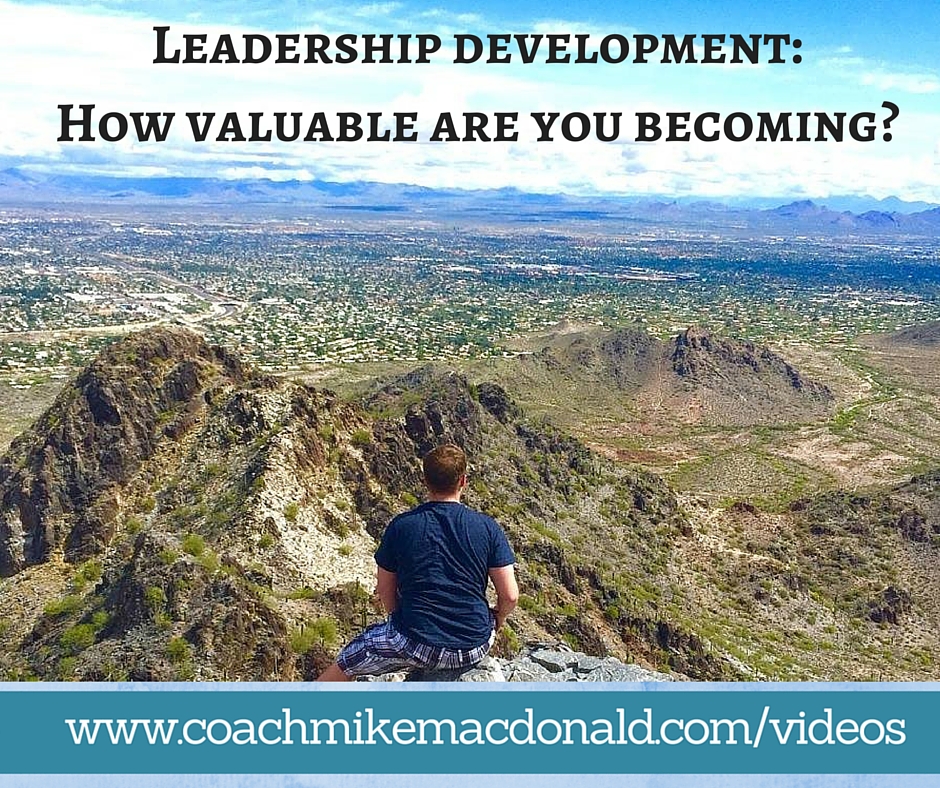 Leadership development tips: What value are bringing to the market
Are you increasing your value? A key concept you should keep in mind when building your business is that your business will only grow as much as you do. What books are you reading, what audios are you listening to, what training are you going though?
The most successful people don't look at the cost of a book or a training they look at what value they can get out of it. Say you spent $30 on a book, are you complaining that you had to pay double the price of a usual book or are you looking at what ideas in that book can make your next million.
Leadership development tips: Do you focus on increasing value and sharing that with others?
If you wanted to be the best in your field as a doctor, would you skip all of your classes in med school? Would you You most likely answered yes to those questions so are you doing that in your home business?
If you aren't working on your skills and investing in yourself you won't make it very far.  Stop looking at the costs or the time you are investing in yourself, but look at who you could become by doing it. In my career I have never regretted investing in my self and it has always paid off. They key is to make sure you apply what you learn. A lot of people read books or go to seminars or buy courses, but they never apply it. This is why they don't get results. You have to not only keep growing but take action on it as well.
Did This Blog Help You? If so, I would greatly appreciate if you could comment below and share on Facebook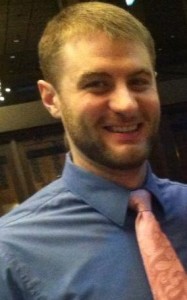 Facebook: facebook.com/coachmikemacdonald
Email: mike@coachmikemacdonald.com
Phone: (612) 568-2818
Considering Starting a Home Business? Check out my Work With Mike Section – "I help coachable and teachable professionals become Financially Free and Live Full Time!  Helping you create a better tomorrow through a better you!"
P.S. If you don't have Leads it is because you don't have a Marketing System. This is the Attraction Marketing System that I First Learned From and Still works Today – Click Here For Instant Access! 
If you enjoyed this post, Leadership development: How valuable are you becoming?, please retweet and comment below.