The mindset you need to create massive success in your home business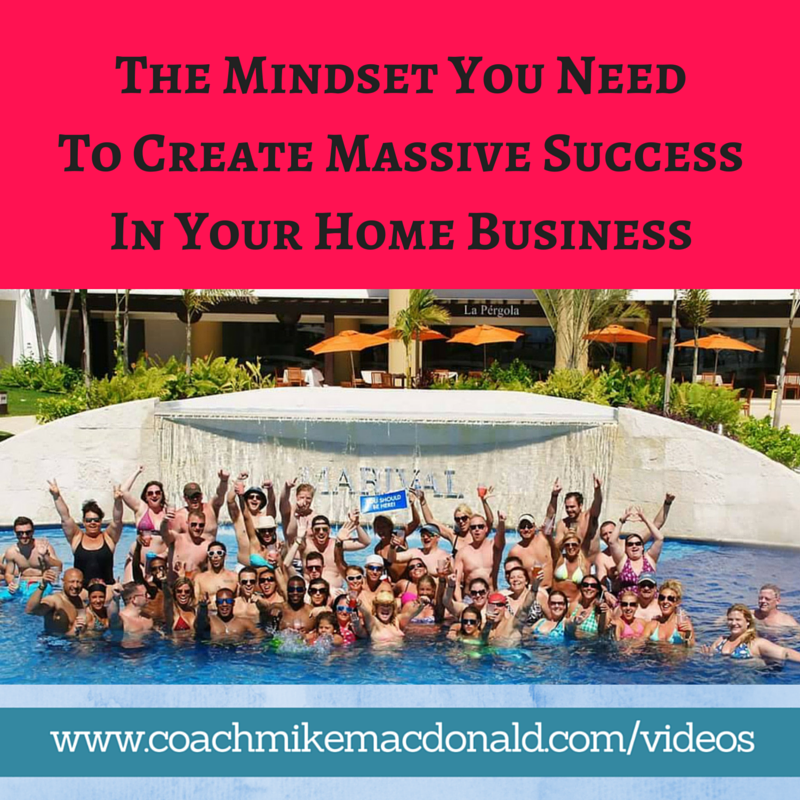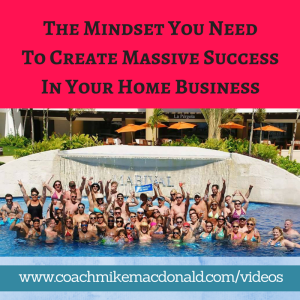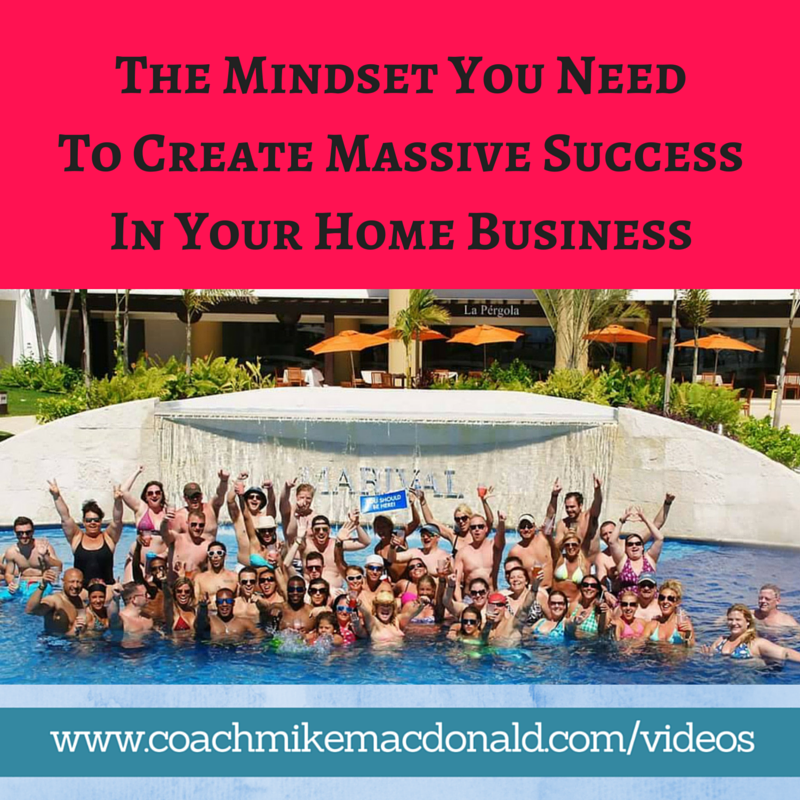 Do you want to create Massive Success in your home business?
As Tony Robbins puts it "there is no such thing as failure only results". This a great motto to live by if you are looking to create massive success in your home business. Often people are scared of failure or screwing up when they are building their home business. They fear what will people think, what if someone says no, what if someone quits, and on and on. Unfortunately this kind of thinking will only keep you from creating the results you really want in your business. "Failure" is a naturally process when you are striving for massive success in your life. However you shouldn't be framing it as a failure and simply looking at it as a result.
Massive success will fall greatly on how you react to the things that happen in your journey when building your home business
When you frame your mistakes in a way of looking for what can you learn from them or how can this make me better you are well on your way to creating the success in your home business you want. For example you might invite someone to look at your business and they say no. Well there are a couple of ways to look at it, one you can see yourself as a total failure and never try again, two you can look for ways of what you might have done wrong and what are ways you can improve your approach, and three you can look at it just as some of the numbers you are going to go through while on the journey building your home business.
I would realistically look at building a successful network marketing business as a 3-5 year project to build a successful 10k a month income. Sure, some will get there faster, but the majority of people will take at least 3 years to be able to make that happen.  This means you will need to do "COLD MARKET RECRUITING" in addition to Warm Market Recruiting, AND you will need a high volume lead generating system or you won't make it very far. Network Marketing is a numbers game, and without the Numbers and Leads you have no business. If you don't already have a High Volume Lead Generating System for your business….
CLICK HERE FOR YOUR HIGH VOLUME NETWORK MARKETING LEAD GENERATION SYSTEM 
Did This Blog Help You? If so, I would greatly appreciate if you could comment below and share on Facebook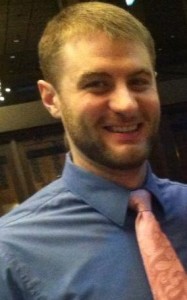 Facebook: facebook.com/coachmikemacdonald
Email: mike@coachmikemacdonald.com
Considering Starting a Home Business? Check out my Work With Mike Section – "I help coachable and teachable professionals become Financially Free and Live Full Time!  Helping you create a better tomorrow through a better you!"
PS: If Your Upline Does Not Have a Step-By-Step Blueprint For ONLINE Marketing Success, Check This Out (Unless You Already Have Too Many Leads) – Check out this Free Webinar!
If you enjoyed this post, The mindset you need to create massive success in your home business, please retweet and comment below.