MLM Recruiting Tips: Are you timing your Invite correctly?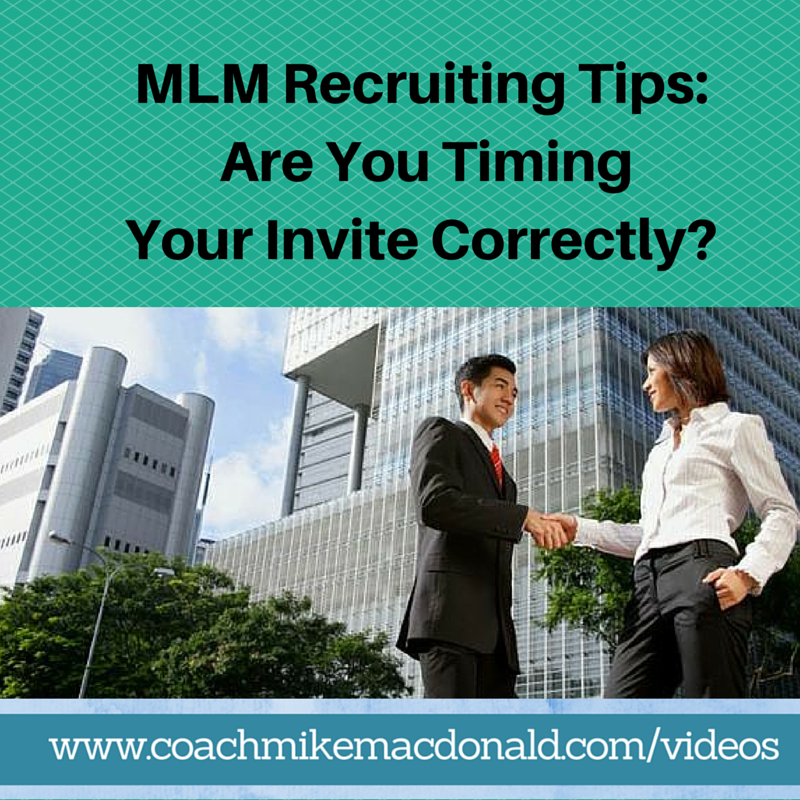 One of the best MLM Recruiting Tips that you need to learn in network marketing is how to invite your prospects to check out your business in the right way.
Proven MLM Recruiting Tips for timing your invite correctly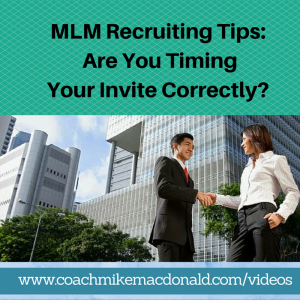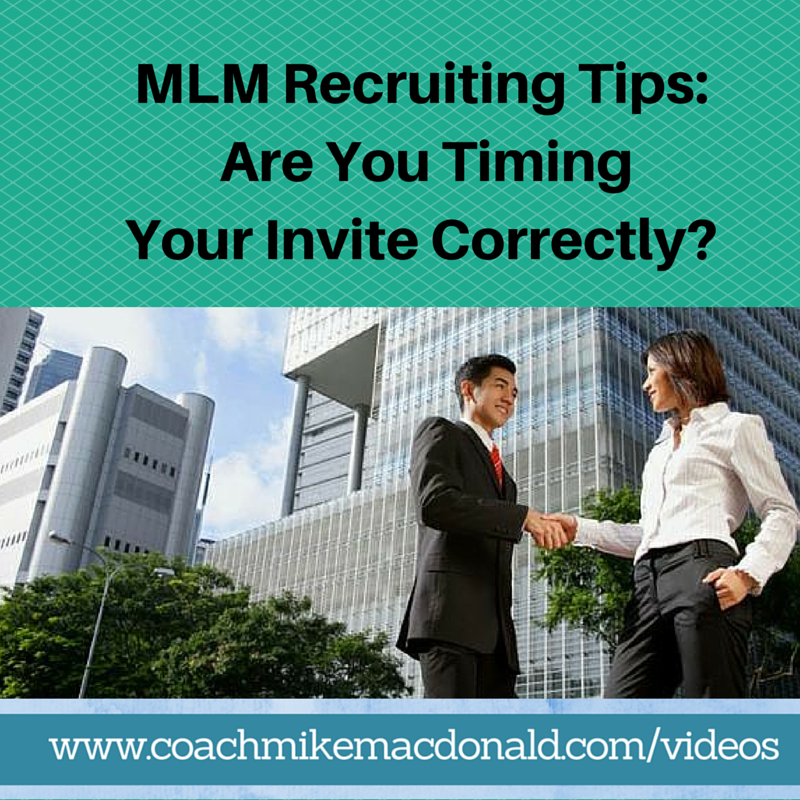 You may be using the correct mlm recruiting scripts or saying things correctly, but if your timing is off you won't be getting the desired results you are looking for. Almost every company has a mlm recruiting system to plug your prospects into, however there is a big distinction between people you think are prospects but they aren't really qualified until you invite them correctly.
If you don't have a proper invite while recruiting in network marketing you will blow your chances for your prospect to see your business for what it really is.
MLM Recruiting Tips

: Avoid getting into "what is it" until your actual appointment

Often times people will use mlm recruiting scripts, which would normally work, but they do it too soon in the process. The best way you can be effective in network marketing recruiting is to create a break in communication as one of my mentors Ray Higdon says. Basically this can be done in a couple of different ways. One is to be in a hurry. This means that if you are contacting your prospect you should be busy. So for example you could say something like real quick, what are you doing tonight at 7? Or something like hey I'm super slammed at work right now but just curious what are you doing after work today I have an idea I want to run by you.

Another form of this is to create a situation where you have to leave. So for example you could say hey I have to go pick up my kids and I have to take off but real quick, this may or may not be something you would be open to, but the company I work with is going through a surge of growth right now and is looking for someone sharp to help with expansion, and I was just curious if you might be open to something extra outside of working here at ___?

If they say yes, then you can say, great, well now isn't the time to go into it, but let's exchange information and we can touch base here in a few days and set up a time to go over the details. When would be good to touch base with you in the next couple of days? Then you simply follow up and go over the details at another time. This approach can be very effective for any mlm recruiting system and once you have set up the appointment you can take your prospects through your personal process.

Wishing you Health and Prosperity – Mike MacDonald

———————————————————————————————————————–

I would realistically look at building a successful network marketing business as a 3-5 year project to build a successful full time income. Sure, some will get there faster, but the majority of people will take at least 3 years to be able to make that happen.  This means you will need to do "COLD MARKET RECRUITING" in addition to Warm Market Recruiting, AND you will need a high volume lead generating system or you won't make it very far. Network Marketing is a numbers game, and without the Numbers and Leads you have no business. If you don't already have a High Volume Lead Generating System for your business….

CLICK HERE FOR YOUR HIGH VOLUME NETWORK MARKETING LEAD GENERATION SYSTEM 
Did This Blog Help You? If so, I would greatly appreciate if you could comment below and share on Facebook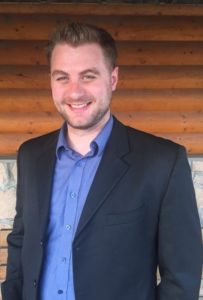 Facebook: facebook.com/coachmikemacdonald
Email: mike@coachmikemacdonald.com
Considering Starting a Home Business?
"I help coachable and teachable professionals become Financially Free and Live Full Time!  Helping you create a better tomorrow through a better you!"
PS: If Your Upline Does Not Have a Step-By-Step Blueprint For ONLINE Marketing Success, Check This Out (Unless You Already Have Too Many Leads) – Check out this Free Training
If you enjoyed this post, MLM Recruiting Tips: Are you timing your Invite correctly?, please retweet and comment