Presentation Tips: Improving your Sales Presentation you need to Start With Why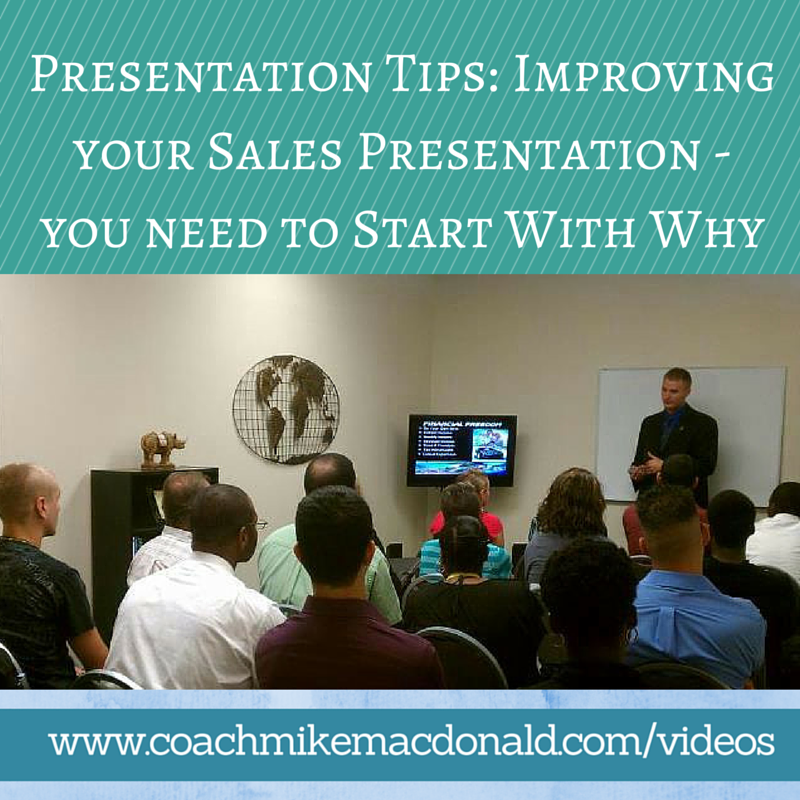 Presentation tips for having a better sales presentation – Start With Why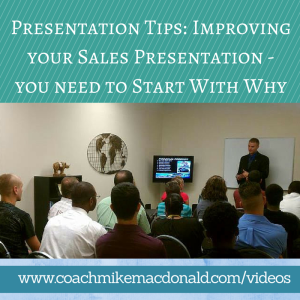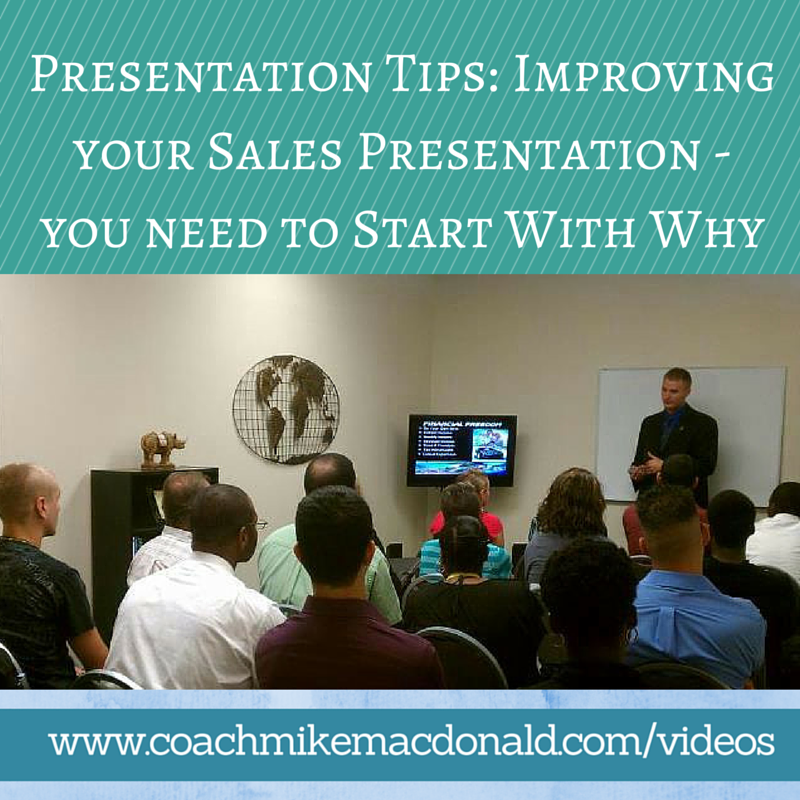 People will buy why you are doing your business way before they will buy into what you do and what you sell, so one of my favorite presentation tips for creating a better sales presentation is to start with why. So what does this mean to you? Well if you can talk about why you are building your business what your goals are and what your vision is for your business changing your life people will buy into that far more than just how great your business or products are.
Presentation tips

: When you

start with why

your sales presentation creates more "me too" moments
Often times during a sales presentation most people will give what we call a "so what" statement vs a "me too" statement. This means that when your prospect hears a "so what" statement they think to themselves, so what, who cares, how does this affect me? This is the wrong thing you want your prospects to be thinking during your sales presentation. You want your prospects agreeing with you throughout the sales presentation or having "me too" moments when they feel like they can relate to you and think that they feel that way too. This is what happens when you start with why and lead with why you are building the business or using the products, the prospect starts to think of why they would use the products or how it could benefit themselves as well.
Did This Blog Help You? If so, I would greatly appreciate if you could comment below and share on Facebook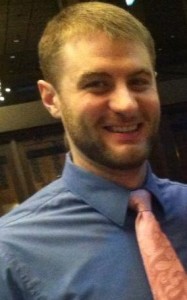 Facebook: facebook.com/coachmikemacdonald
Email: mike@coachmikemacdonald.com
Considering Starting a Home Business? Check out my Work With Mike Section – "I help coachable and teachable professionals become Financially Free and Live Full Time!  Helping you create a better tomorrow through a better you!"
If you enjoyed this post, Presentation Tips: Improving your Sales Presentation you need to Start With Why, please retweet and comment below.