Productivity Tips on How to be More Productive: Do you have an Action Trigger?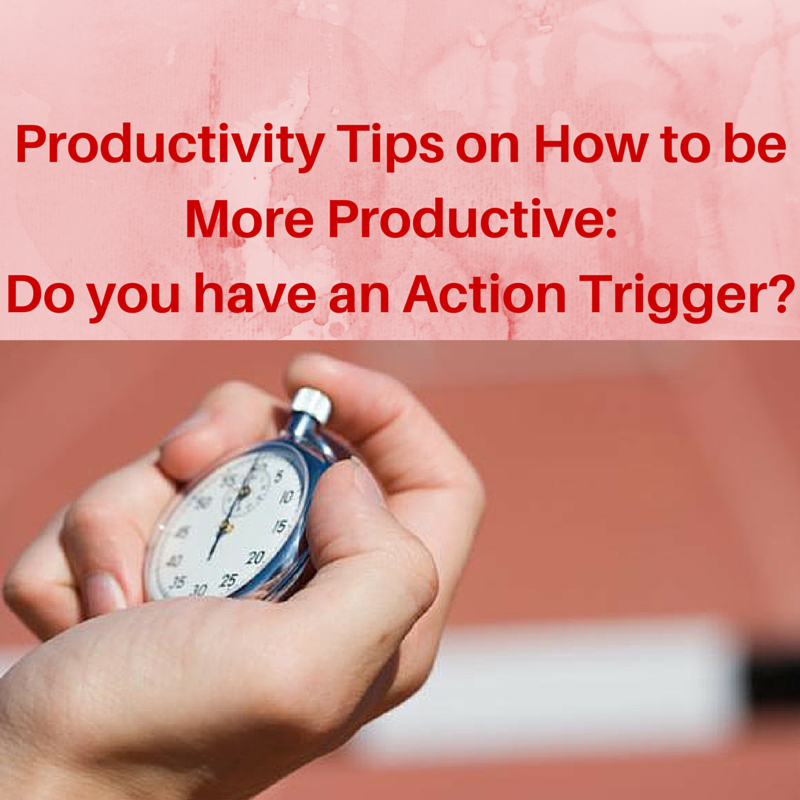 Use these Productivity tips and learn how to be more productive in your business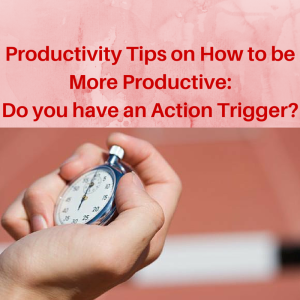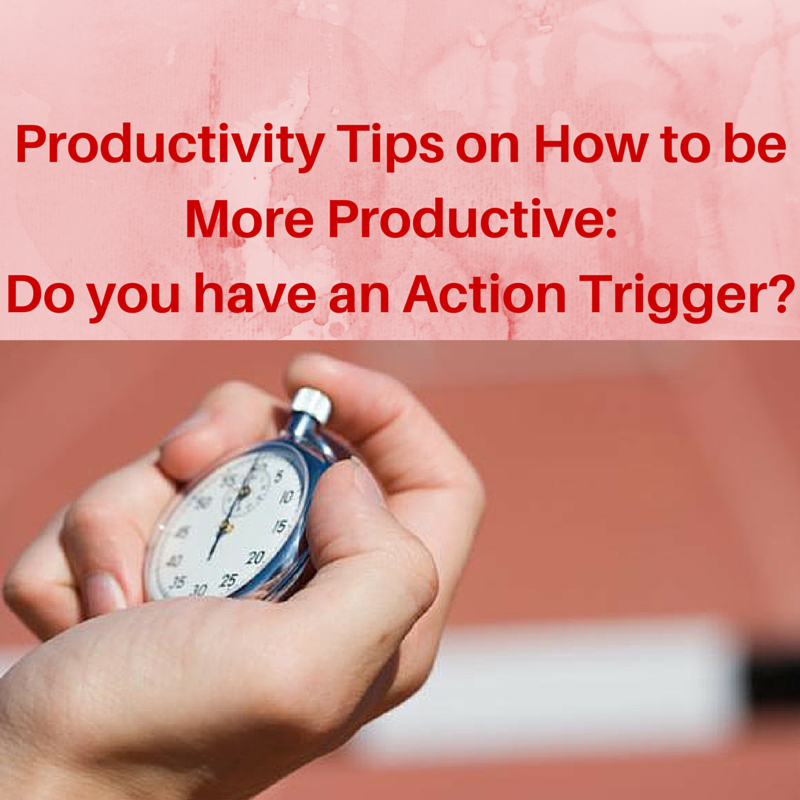 Ever have an off day? Do you ever feel like you don't want to take action in your business? Well you aren't alone, this happens to everyone including me, however it's all about what you do when you feel like that. You really need to create an action trigger for yourself if you are struggling with how to be more productive. There are many times you can apply this action trigger for yourself and you can use it to increase your productivity. Let's say for example you want to lose weight and are struggling to work out and stay disciplined. So in this case how to be more productive with your action trigger, any time you have negative self talk in regards to losing weight use that as a trigger to do 10 push ups, or 10 jumping jacks, etc. You could use this in your business as well. For example you might be unsatisfied with your results in your business, well any time you feel like this use that as a your action trigger and at that point you send X number of invites or prospect X number of people or create a piece of content.
When you implement action triggers as a part of how to be more productive in your business, you will find yourself creating the habit of action despite how you feel
One of my favorite productivity tips that top leaders know is that they take action and do what's required even if they don't feel like it. When you use action triggers it can help you to develop the habits for massive success, especially when you don't feel like it. How to be more productive comes down to taking advantage of what time you do have available and filling it with income producing activities. Sometimes though you will feel like being lazy, doing something easier, doing something inside your current comfort zone. With action triggers you can train yourself out of your comfort zone and get more results in the time you have. If you are looking for more mindset tips and training for how to be more productive and take your business to the next level, be sure to check out my Top Earner Mindset Mastery Training Here.
I would realistically look at building a successful network marketing business as a 3-5 year project to build a successful 10k a month income. Sure, some will get there faster, but the majority of people will take at least 3 years to be able to make that happen.  This means you will need to do "COLD MARKET RECRUITING" in addition to Warm Market Recruiting, AND you will need a high volume lead generating system or you wont make it very far. Network Marketing is a numbers game, and without the Numbers and Leads you have no business. If you don't already have a High Volume Lead Generating System for Your Business….
CLICK HERE FOR YOUR HIGH VOLUME NETWORK MARKETING LEAD GENERATION SYSTEM 
Did This Blog Help You? If so, I would greatly appreciate if you commented below and shared on Facebook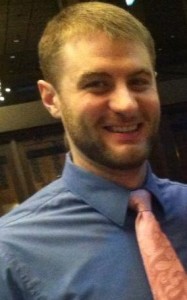 Email: mike@coachmikemacdonald.com
"I help people become Financially Free and Live Full Time!  Helping you create a better tomorrow through a better you!"
If you got value from this post, Productivity Tips on How to be More Productive: Do you have an Action Trigger? please retweet and comment below 
P.S. If you Don't Have a Team, Still haven't Recruited anyone (or have less than 10 people on your team), This is the Course you Should Get – Network Marketing Training