Proven Keys to Getting Out of a Slump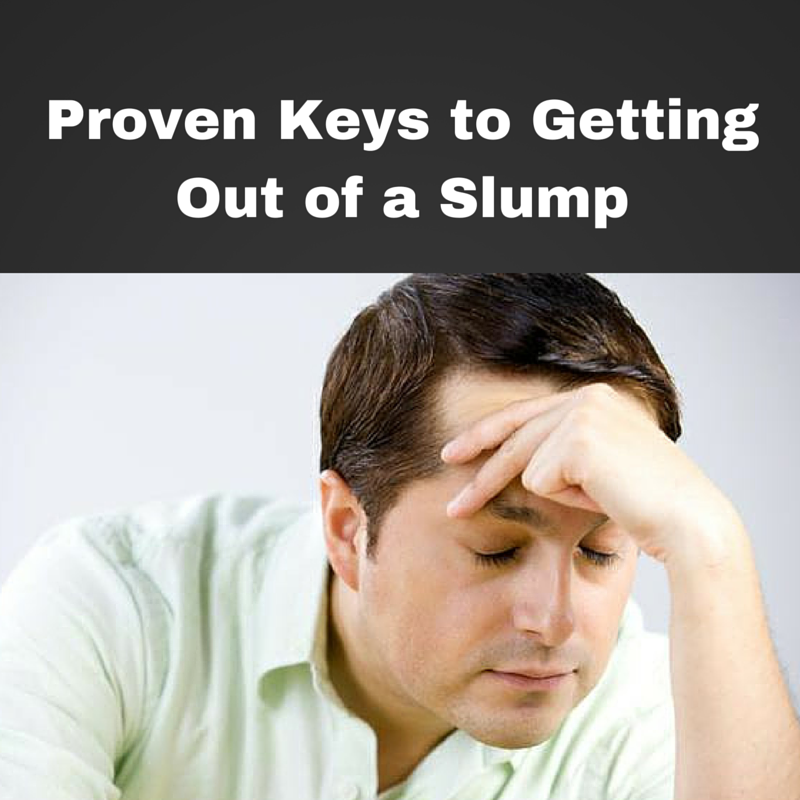 Getting out of a slump is something everyone is going to go through while building their business, so here are a few tips on how to get motivated again.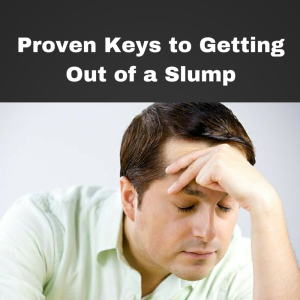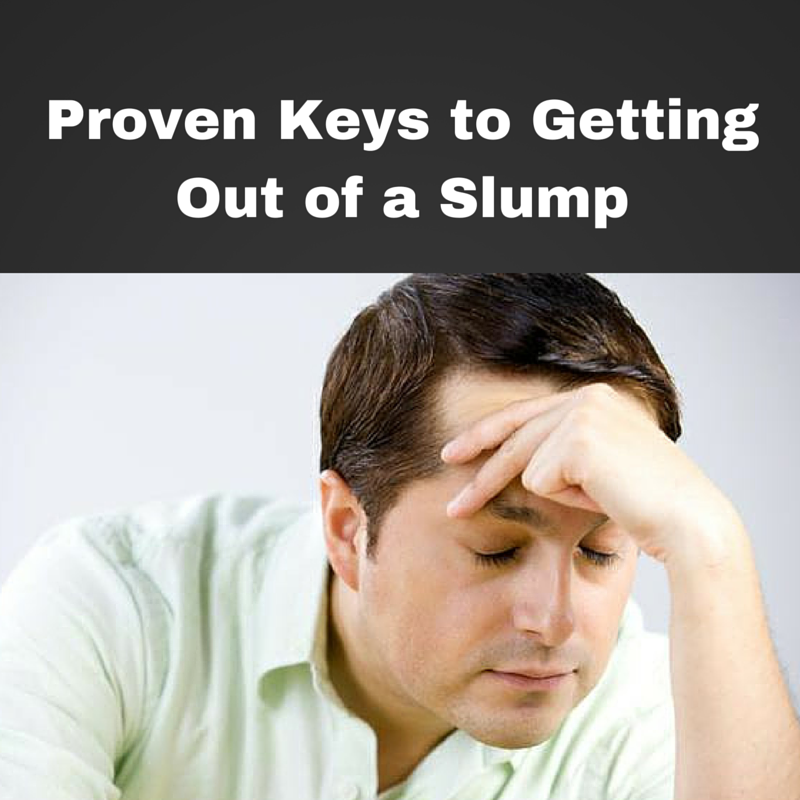 How to get motivated again and how to get out of a slump
Getting out of a slump is something everyone will face at times when reaching for their goals. The first thing to understand is that if you get in a slump you're not weird. Everybody who is successful in life has times when they don't feel like getting out of bed or going to work on their goals.
You need to have a system for getting yourself back on track and a way to get out motivated again during down times. And if for some reason you don't need to get motivated yourself, it will be helpful if you know how to get out of a slump to help people in your team or in your organization.
Now one thing you need to do is keep working in spite of the slump or funk you may be in. Leaders don't always feel like it but they keep working towards their goals and success anyway. The best cure for worry and dread is action, so if you are feeling down and that you will never be successful just get into action.
People never say that they wish they hadn't gone into the gym today or they wish they hadn't worked as hard when they reach their goals. Even when we don't always feel like it we always feel better knowing that we did take the action steps after the fact. So if you want to be a leader in your organization you still need to move forward regardless of if you feel like it or are in a slump.
Another key way of getting out of a slump is through personal development.
While you are still taking action and doing the necessary things to move toward the results you desire, you will need to work on your mental game as well. As the old saying goes, success is 95% mental and the rest is just in your head. I've found for myself when I'm feeling down or in a slump and need to get motivated again, I decide to read my way out of it.
I still do the Income producing activities or goal achieving activities first thing in the day, but then I might have to focus the rest of the day charging my mental battery. I might have to read a personal development book for a few hours or spend the rest of my day doing that but then I can be motivated for weeks or until business picks up etc.
Obviously it isn't ideal to lose a whole productive day but sometimes it is necessary. You can however prevent this from happening by spending a few minutes a day on personal development to make sure you don't have a breakdown and get into a slump.
In my experience though I still find even with your best efforts a slump still comes into play every now and then but if you know what to do to remedy it, you won't have to be out of the game for very long. So remember that you are not weird if you do get in a slump but know that staying there will be your choice now that you know a few ways to get out of it!
Wishing you Health and Prosperity – Mike MacDonald
———————————————————————————————————————–
I would realistically look at building a successful network marketing business as a 3-5 year project to build a successful 10k a month income. Sure, some will get there faster, but the majority of people will take at least 3 years to be able to make that happen.  This means you will need to do "COLD MARKET RECRUITING" in addition to Warm Market Recruiting, AND you will need a high volume lead generating system or you wont make it very far. Network Marketing is a numbers game, and without the Numbers and Leads you have no business. If you don't already have a High Volume Lead Generating System for Your Business….
CLICK HERE FOR YOUR HIGH VOLUME NETWORK MARKETING LEAD GENERATION SYSTEM 
Wishing you Health and Prosperity – Mike MacDonald
———————————————————————————————————————–
Did This Blog Help You? If so, I would greatly appreciate if you could comment below and share on Facebook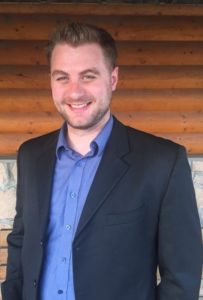 Facebook: facebook.com/coachmikemacdonald
Email: mike@coachmikemacdonald.com
Considering Starting a Home Business?
"I help coachable and teachable professionals become Financially Free and Live Full Time!  Helping you create a better tomorrow through a better you!"
PS: If Your Upline Does Not Have a Step-By-Step Blueprint For ONLINE Marketing Success, Check This Out (Unless You Already Have Too Many Leads) – Check out this Free Training
If you enjoyed this post, Proven Keys to Getting Out of a Slump, please retweet and comment below.