Success in Network Marketing: 6 ways to get people to like you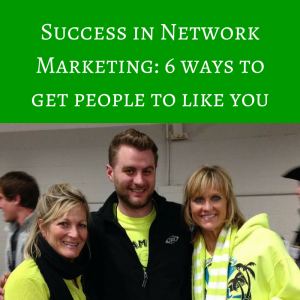 How I went from being an Introverted video game nerd to Success in network marketing. Using the book 'How to win friends and influence people' by Dale Carnegie I was able to learn the skill of working with people. In this video I will go over 6 ways to make people like you and how you can use that to develop more contacts and leads and become a success in MLM! Stop struggling and Become a Success in MLM today!
0:14 Success in MLM tip #1 – Read how to win friends and Influence people by Dale Carnegie
1:00 Success in MLM tip #2 – It's going to take time and effort to build anything of value
1:07 Success in MLM tip #3 – Make the Decision to do what it takes and work on yourself until you become successful in Network Marketing. Get good at something worth getting good at.
1:33 Success in MLM tip #4 – Repetition is the mother of all learning.
1:48 Success in MLM tip #5 – Become genuinely interested in people – ask people about themselves
2:20 Success in MLM tip #6 – Smile
2:40 Success in MLM tip #7 – Learn people's Name and use it often
3:15 Success in MLM tip #8 – Be a good listener
3:51 Success in MLM tip #9 – Talk about other people's interests
5:00 Success in MLM tip #10 – Make other people feel important and do it sincerely
Wishing you Health and Prosperity – Mike MacDonald
———————————————————————————————————————–
I would realistically look at building a successful network marketing business as a 3-5 year project to build a successful 10k a month income. Sure, some will get there faster, but the majority of people will take at least 3 years to be able to make that happen.  This means you will need to do "COLD MARKET RECRUITING" in addition to Warm Market Recruiting, AND you will need a high volume lead generating system or you wont make it very far. Network Marketing is a numbers game, and without the Numbers and Leads you have no business. If you don't already have a High Volume Lead Generating System for Your Business….
CLICK HERE FOR YOUR HIGH VOLUME NETWORK MARKETING LEAD GENERATION SYSTEM 
Did This Blog Help You? If so, I would greatly appreciate if you commented below and shared on Facebook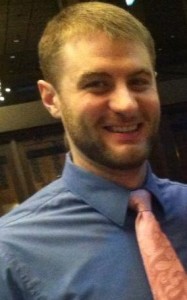 Mike MacDonald
Email: mike@coachmikemacdonald.com
"I help people become Financially Free and Live Full Time!  Helping you create a better tomorrow through a better you!"
If you enjoyed this post Success in Network Marketing: 6 ways to get people to like you, please retweet and comment below 
P.S. Discover How a Non-Techie Mother of 2 went from Dead Broke to Multi 6-Fig Business Owner FAST, and How You Can Too! Network Marketing Training