I want to help you reach your full potential and reach the goals and desires you really want out of your life, and help you create multiple streams of income to become financially independent.

Get out of the rat race, get debt free, and live the live you really want. Helping people Live Full Time one step at a time. Helping you create a better tomorrow through a better you!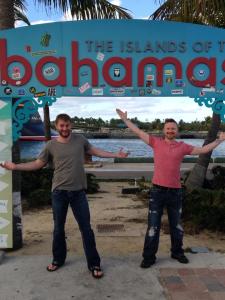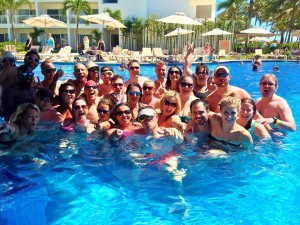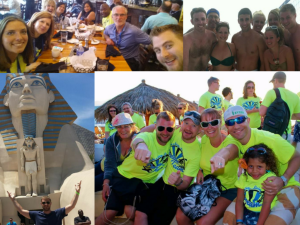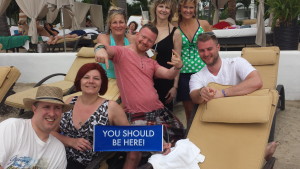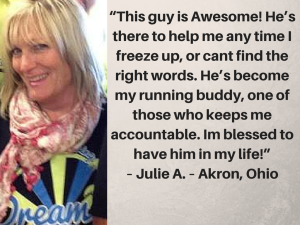 Most people think that working is hard and we all deserve a Vacation. Thanks to plugging into a home business I've been on 25 Vacations in the past two years.
I never thought Life could be this good! Unfortunately it wasn't always this way, a few years ago I was frustrated and working 80+ hours a week just to survive and looking for a way out and wanted to

create a life of freedom

.

Unfortunately many people are stuck believing there's no hope in this economy, just like I thought.
Everyone says they want to fire their boss, and everybody knows being our own boss would give us freedom.
Most people say the economy is in the toilet and most of us are looking to make more income. Unfortunately no one is really getting raises anymore and if they do it's barely keeping up with inflation.

Everyone knows two paychecks are definitely better than one, unfortunately picking up a second job would just interfere with our week and family life.
Choosing our own work hours

is important and we don't want to be stuck in a job all of our lives. We never will create freedom working a job, we need to have our own business to do that. Everyone knows that business owners make the most money.
Let's face it, obviously most of us understand there's a million different ways to make money right now. ESPECIALLY in down economies, that's right I said ESPECIALLY in down economies!
When the economy is bad is when most millionaires are made! With this concept I went from being a helpless and broke introverted video game nerd to having the opportunity of financial freedom and success, on top of it all I love what I do.  Most of us would rather live with freedom and security than living check to check.

There are so many people out there today looking for a way to make money because they have either lost their job or feel like they're going to lose their job.
Nothing is secure and people are scared.
Business is ALL about opportunity and solving a problem that people DON'T know how to fix and giving them the solution!
I spend a majority of my time coaching people and helping them make serious money if they choose to. I've found a way that takes advantage of the trends of today's economy in the largest industry in the world.
I am not looking for everyone, just the right ones.
Not everyone will have what it takes and I only want serious people that want to work and fight hard for their financial freedom.
 
Characteristics of Who I'm Looking to Work With
Teachable – They are willing to follow the proven steps and dive into the process of becoming a successful entrepreneur.

Willing to Commit to consistent daily action. NO procrastination or Excuses allowed!

They have a clear vision and a strong enough "WHY" to stay motivated throughout the process.

Willing to Invest in their personal development and business.

They have a positive mindset and are willing to accept the possible ups and downs of building a business.

They will follow their daily schedule, be consistent, and be committed to their long term business.
IF this describes you, then please fill out the application below and you will be notified via email if your application is approved or denied. 
 – Mike MacDonald