You Attract Who You Are and How to Attract What You Want in Your Life

How to attract what you want in life by becoming the person you want to attract – you attract who you are not what you want
You attract who you are so become the leader you need to become to get the success you want
Most people can get frustrated with their results if they are putting in work but aren't getting the results they want. Often times this is because you attract who you are and not what you want. You may be at the point of your leadership lid and that's why you aren't getting the results you want. When you work on yourself that is one way how to attract what you want in your life. If you aren't growing you're dying.
A person standing still is going backwards. Basically you are the average of the 5 to 10 people you hang around most. If you hang out with 10 successful people you are most likely successful or on your way. If you hang out with the wrong crowd you probably aren't going to be as successful as you could be. The great thing with today's technology is that you can "surround" yourself with the people who are more successful than you are by reading their books, or watching their videos on youtube, or buying some of their info products. You can observe and read and learn about the people who have the results and learn how to do the same by matching and modeling.
Wishing you Health and Prosperity – Mike MacDonald
———————————————————————————————————————–
Did This Blog Help You? If so, I would greatly appreciate if you could comment below and share on Facebook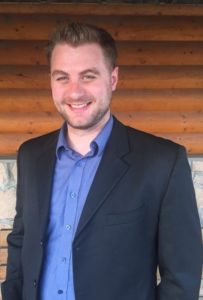 Facebook: facebook.com/coachmikemacdonald
Email: mike@coachmikemacdonald.com
Considering Starting a Home Business?
"I help coachable and teachable professionals become Financially Free and Live Full Time!  Helping you create a better tomorrow through a better you!"
PS: If Your Upline Does Not Have a Step-By-Step Blueprint For ONLINE Marketing Success, Check This Out (Unless You Already Have Too Many Leads) – Check out this Free Training
If you enjoyed this post, You Attract Who You Are and How to Attract What You Want in Your Life, please retweet and comment below.