Secrets of How to Make More Sales: Are you Listening to Your Prospects?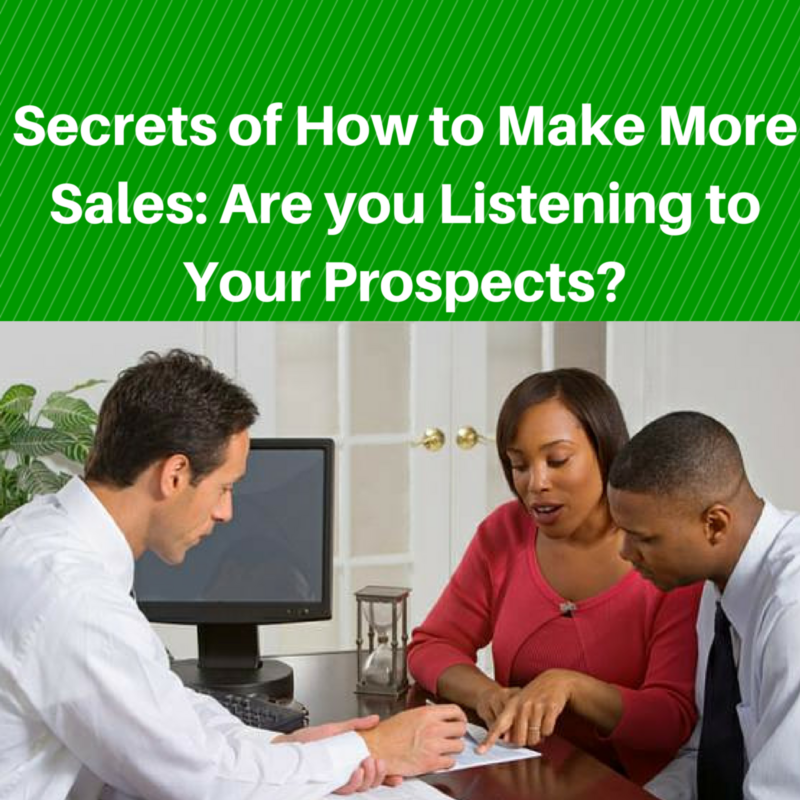 Home Business Training on How to Make More Sales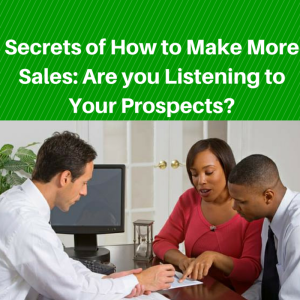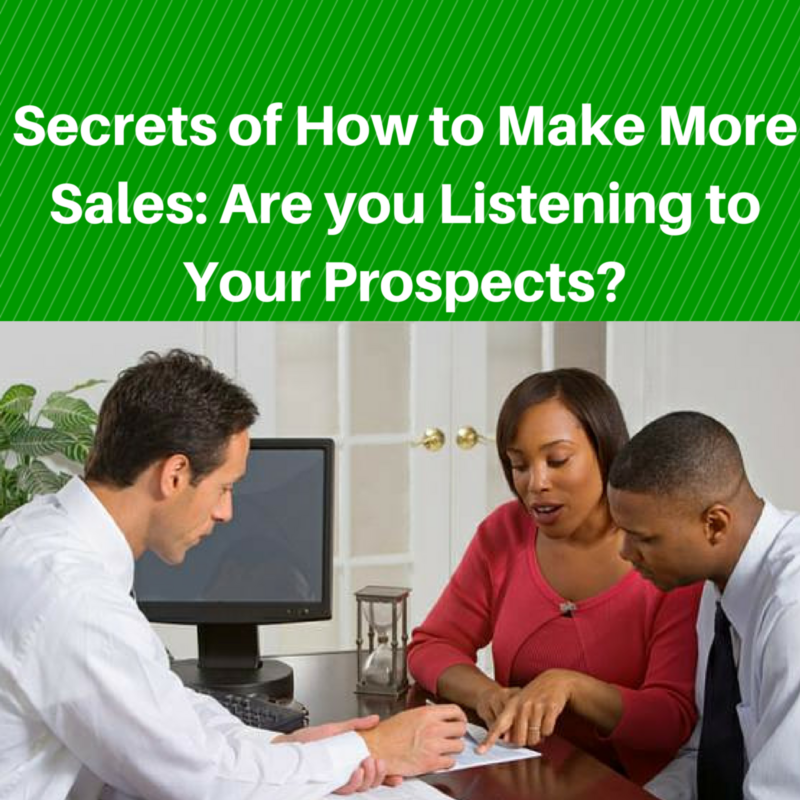 Are you struggling to close sales in your business and wondering how to make more sales? This home business training will help you to understand what you need to be doing differently in your presentations to make more sales. Most of the time people aren't listening to their prospects and are very focused on the features and benefits of their products or business. The great thing about listening to your prospects is that they will basically tell you exactly what they are looking for. By now you may be thinking it would be great to make more sales take your business to the next level. Imagine what it would be like to have a 1% increase in your closing ratio when you do presentation. That could make the difference of thousands of dollars over the years in your pocket to put towards creating your freedom. Listening to your prospects is half the battle in how to make more sales, and the other half comes from you need to know how to ask the right questions to find out how your business can help your prospect. If you still feel you aren't getting the results you should be I would recomend You Should Take My F.O.R.M. Recruiting Machine Home Business Training Course. In addition to learning from the video below you can really TAKE YOUR BUSINESS FURTHER when you learn the right questions to ask and learn how to make more sales with my F.O.R.M. course.
Are you on Periscope? I have been doing a few extra trainings on there as well. If you would like to follow me on Periscope and watch my broadcasts live my username is @mikemacdirect 
If you happened to have missed my earlier Periscope trainings, you can actually watch all of my saved video replays over at http://www.Katch.me/mikemacdirect
Did This Blog Help You? If so, I would greatly appreciate if you could

comment below

and

share on Facebook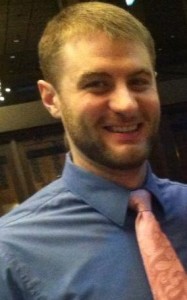 Email: mike@coachmikemacdonald.com
"I help people become Financially Free and Live Full Time!  Helping you create a better tomorrow through a better you!"
If you enjoyed this post for Secrets of How to Make More Sales: Are you Listening to Your Prospects? please retweet and comment below