3 secrets to building a successful online marketing business
It doesn't matter what you are promoting online, if you follow these 3 steps it will help you build a successful online marketing business.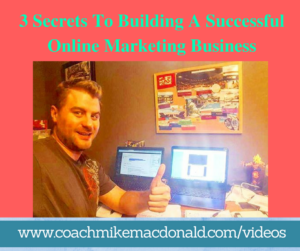 Step 1 for building a successful online marketing business is to build an audience
This can be done on a variety of different mediums. It could be Facebook, Twitter, Instagram, YouTube, etc. As you increase your following the more people are going to see what you have and your content.
If you don't have any following or audience, it won't matter how good your content is, no one will see it. Also the more of a following you have the more credibility it creates for yourself.
Your training could be 100 times better than someone with 1000 followers on a medium, but if you only have 10 it won't look that way at first glance.
The second step to building a successful online marketing business is to engage your audience or list
As the saying goes, "there's money in the list". While that is definitely true if no one on your list engages with you or your content it won't matter.
There are many ways that you can engage your list, from blog posts, to videos, to podcasts and more. You create engagement through valuable content.
The version of that content isn't as important as much as it should provide value and be natural to the platform you are putting it on.
The third step to building a successful online marketing business is going to be selling to your audience or list
Now most people make the mistake of trying to sell their audience way too much and this is why they aren't getting results. You see people all the time who just spam their links or all their posts are pushing something or another.
This is not the way to build a following or make money online. You should be following the 80/20 rule or even the 90/10 rule of 80-90 percent value and only 10-20 percent selling.
When you follow this approach you will have far more people like you and the ones who are ready to buy will when they are ready and timing is right for them. Rather than trying to force them to buy when they aren't ready or open.
For more extensive training on this concept be sure to check out my free training on lead generation here!
Wishing you Health and Prosperity – Mike MacDonald
———————————————————————————————————————–
I would realistically look at building a successful network marketing business as a 3-5 year project to build a successful 10k a month income. Sure, some will get there faster, but the majority of people will take at least 3 years to be able to make that happen.  This means you will need to do "COLD MARKET RECRUITING" in addition to Warm Market Recruiting, AND you will need a high volume lead generating system or you won't make it very far. Network Marketing is a numbers game, and without the Numbers and Leads you have no business. If you don't already have a High Volume Lead Generating System for your business….
CLICK HERE FOR YOUR HIGH VOLUME NETWORK MARKETING LEAD GENERATION SYSTEM 
Did This Blog Help You? If so, I would greatly appreciate if you could comment below and share on Facebook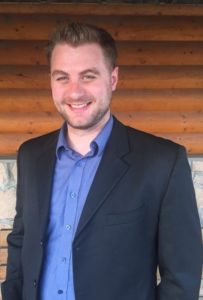 Facebook: facebook.com/coachmikemacdonald
Email: mike@coachmikemacdonald.com
Considering Starting a Home Business?
"I help coachable and teachable professionals become Financially Free and Live Full Time!  Helping you create a better tomorrow through a better you!"
P.S. If you Don't Have a Team, Still haven't Recruited anyone (or have less than 10 people on your team), This is the Course you Should Get 
If you enjoyed this post, 3 secrets to building a successful online marketing business, please retweet and comment below.