Are you Casting a Vision of Victory or Defeat?

Everyone casts a vision for their life, the question is are you choosing victory or defeat?
You can either cast a vision of success and who you want to become or choose to cast a vision of failure, self doubt, and why you can't succeed. Often in life victory or defeat is a choice and if you are casting a vision of defeat you will take the actions or lack of actions to create that in your life.  Leaders cast a vision of victory for their life and they and where they want to go and when they do that they begin to take the actions necessary for success. Click Here To Learn More Mindset tips and Create a Vision of Victory.
Wishing you Health and Prosperity – Mike MacDonald
———————————————————————————————————————–
Did This Blog Help You? If so, I would greatly appreciate if you commented below and shared on Facebook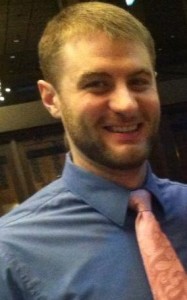 Mike MacDonald
Email: mike@coachmikemacdonald.com
"I help people become Financially Free and Live Full Time!  Helping you create a better tomorrow through a better you!"
If you enjoyed this post Are you Casting a Vision of Victory or Defeat?, please retweet and comment below 
P.S. If you Don't Have a Team, Still haven't Recruited anyone (or have less than 10 people on your team), You should download my free Network Marketing Training Here – 14 Proven Keys to Inviting for your Network Marketing Business