Proven Keys on How to be a Leader in Network Marketing: Good Time Management Tips

Good Time Management Tips, How to be a Leader in Network Marketing
Do you want to learn how to be Leader in Network Marketing? Do you struggle with Time Management? Are looking for a better way to be more effective with your time and become a leader in Network marketing? Most people don't schedule their time at all and just go with the flow in their business. One of the first good time management tips you should implement is getting a physical calendar to run your week in your business. Another way how to be a leader in network marketing is to start acting like a leader. Leaders are busy and have a lot going on so you will need to have a calendar to manage everything. If you don't use a calendar you will forget appointments and have to use you mind on less important stuff like managing your schedule vs the real income producing activities. In this video I will cover some good time management tips and how I went from working 80+ hours a week to being a success in MLM.

Wishing you Health and Prosperity – Mike MacDonald
———————————————————————————————————————–
I would realistically look at building a successful network marketing business as a 3-5 year project to build a successful 10k a month income. Sure, some will get there faster, but the majority of people will take at least 3 years to be able to make that happen.  This means you will need to do "COLD MARKET RECRUITING" in addition to Warm Market Recruiting, AND you will need a high volume lead generating system or you wont make it very far. Network Marketing is a numbers game, and without the Numbers and Leads you have no business. If you don't already have a High Volume Lead Generating System for Your Business….
CLICK HERE FOR YOUR HIGH VOLUME NETWORK MARKETING LEAD GENERATION SYSTEM 
Did This Blog Help You? If so, I would greatly appreciate if you commented below and shared on Facebook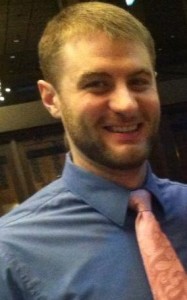 Mike MacDonald
Email: mike@coachmikemacdonald.com
"I help people become Financially Free and Live Full Time!  Helping you create a better tomorrow through a better you!"
If you enjoyed this post Proven Keys on How to be a Leader in Network Marketing: Good Time Management Tips, please retweet and comment below 
P.S. If you Don't Have a Team, Still haven't Recruited anyone (or have less than 10 people on your team), This is the Course you Should Get – Network Marketing Training