What's the Use of Business Cards? Do You Even Need Them Anymore?

The use of business cards is to get your prospect to follow up with you, but does it ever happen?
In my experience over the years I have never really found the use of business cards to be effective. In most cases it was just throwing money away. My goal was to have an opportunity to follow up with the prospect and see if they had made a decision but when I just left it up to fate nothing ever happened. If you get someone else's business card that is one way to have a good way to follow up but the act of giving out your own I've found to have little to no value. One of the best ways I've found to get connected with a prospect is to do it right on the spot with my smart phone. People I find will do what you suggest, so if you just pull out your phone and open your email and say, "what's your email, I'll add it to my contacts" or pull open your facebook and open the search option and hand them your phone and say "Here find yourself in there" you will have a way to connect that will be more effective. Then you can follow up when it makes sense for your business and not just hope they are going to follow up with you.
Wishing you Health and Prosperity – Mike MacDonald
———————————————————
I would realistically look at building a successful network marketing business as a 3-5 year project to build a successful 10k a month income. Sure, some will get there faster, but the majority of people will take at least 3 years to be able to make that happen.  This means you will need to do "COLD MARKET RECRUITING" in addition to Warm Market Recruiting, AND you will need a high volume lead generating system or you wont make it very far. Network Marketing is a numbers game, and without the Numbers and Leads you have no business. If you don't already have a High Volume Lead Generating System for Your Business….
CLICK HERE FOR YOUR HIGH VOLUME NETWORK MARKETING LEAD GENERATION SYSTEM 
Did This Blog Help You? If so, I would greatly appreciate if you commented below and shared on Facebook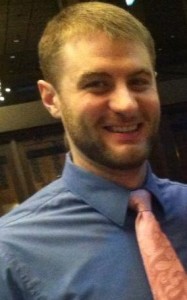 Mike MacDonald
Email: mike@coachmikemacdonald.com
"I help people become Financially Free and Live Full Time!  Helping you create a better tomorrow through a better you!"
If you enjoyed this post What's the use of business cards? Do you Even Need Them anymore?, please retweet and comment below 
P.S. If you Don't Have a Team, Still haven't Recruited anyone (or have less than 10 people on your team), This is the Course you Should Get – Network Marketing Training