How to be a good salesperson without being pushy and increase sales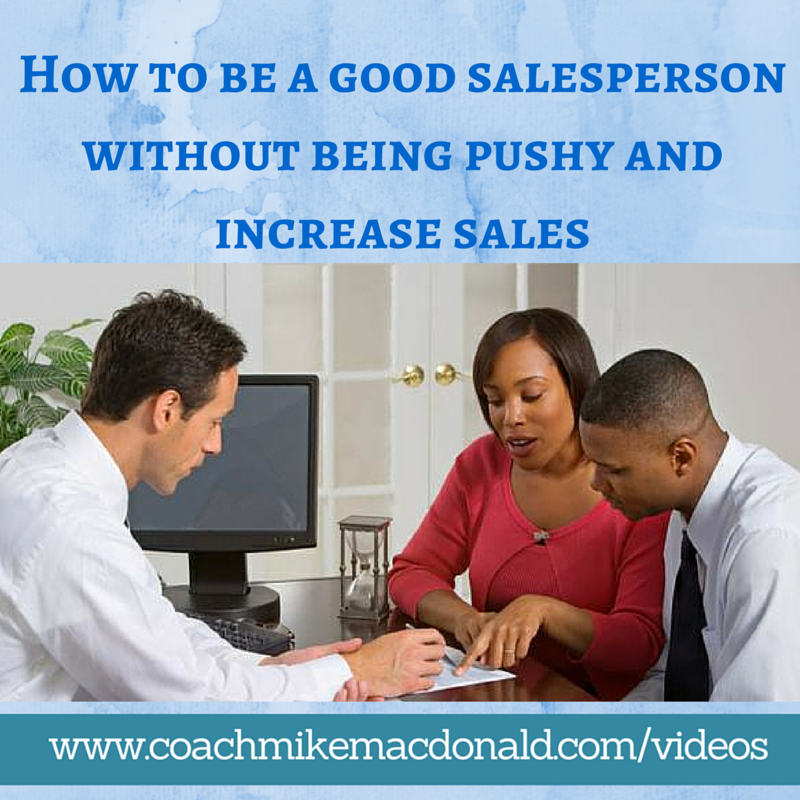 How to be a good salesperson starts with listening and asking questions to increase sales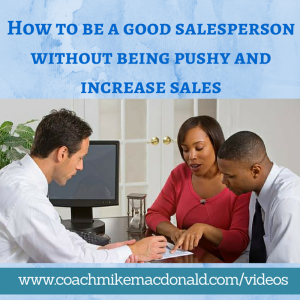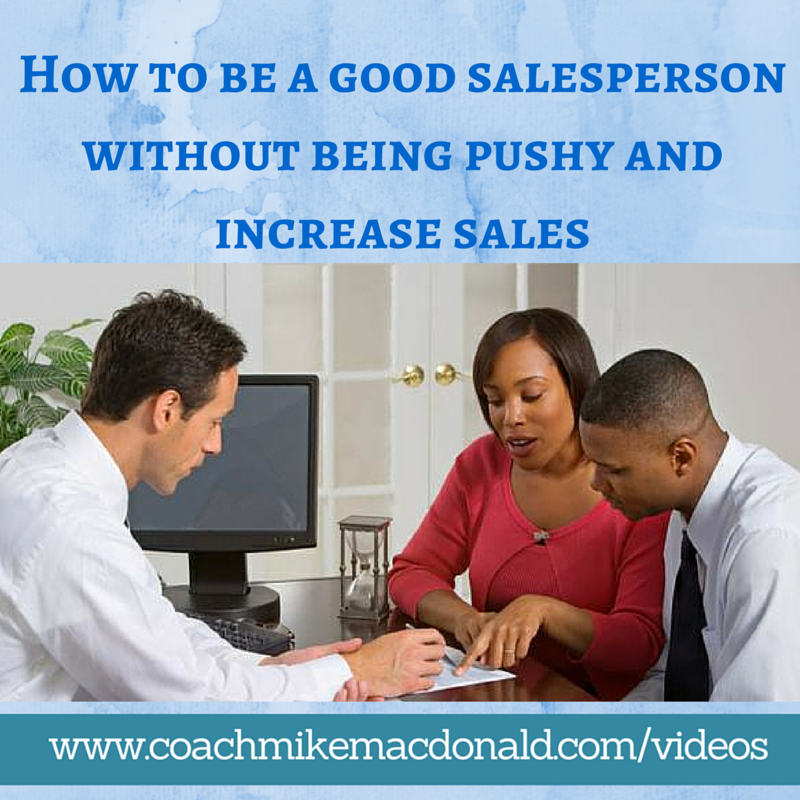 So many times people try and increase sales by being pushy or more aggressive and closing harder. I used to do this and it got me a few more sales here and there but most of them quit right away or I never heard from again. Not the best strategy when you are trying to build a large team. You may close people on the sale but you don't have any duplication to go with it.
The best way how to be a good salesperson and increase sales is to listen to your prospect and ask more probing questions to find out what they really need and want. When you ask more questions your prospect feels heard, and you actually can find out if you have a solution to their needs and wants. Often times when you start to do this you won't have any objections when closing because you found out what your prospect wants and you are simply showing them how to get it.
How to be a good salesperson and an effective way to increase sales is explaining your process to your prospect
Another way how to be a good salesperson and increase sales is to come full circle with your prospects on why you are doing things a certain way. Sometimes for example I was trying to get people to check out my company presentation and let me know when they would watch it by before I sent it to them. This is a good way to stay in control and have posture as well as get a commitment on a follow up time as well. However on a few occasions people would be wishy washy on when they would watch the video if at all, so it wouldn't always work. (side note, if your prospects are being wishy washy and evasive they probably aren't a good prospect to begin with) In this situation I found it was easier to explain to the that as to not waste either of our times and have me have to constantly message you if you watched the presentation and annoy you, why don't you just decide on a time you can for sure watch it by then I can simply follow up then and we can be more time efficient for both of us. This way they understand that you aren't trying to be pushy and lock them down on a time you are just trying to save you both the annoyance of trying to follow up with no set date in mind. If you want to learn more on how to be a good salesperson and increase sales be sure to check out my F.O.R.M. Recruiting Blueprint Training here.
Did This Blog Help You? If so, I would greatly appreciate if you could comment below and share on Facebook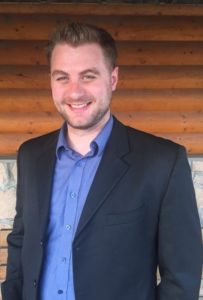 "I help coachable and teachable professionals become Financially Free and Live Full Time!  Helping you create a better tomorrow through a better you!"
Facebook: facebook.com/coachmikemacdonald
Email: mike@coachmikemacdonald.com
Considering Starting a Home Business?
PS: If Your Upline Does Not Have a Step-By-Step Blueprint For ONLINE Marketing Success, Check Out My Upcoming Webinar "The Massive Lead Flow Formula: How To Create Your First High Converting Sales Funnel"
If you enjoyed this post, How to be a good salesperson without being pushy and increase sales, please retweet and comment below.